05 Sep 2013
How To hard Reset Your Samsung Galaxy S4 device
As mobile geeks know that Samsung Galaxy S4 is really making waves in the mobile world but no matter how High-Tech a device, you will still notice that there might always be a bug, so when your discover your Samsung Galaxy S4 is having some problem then you  should consider resetting your device. How to Hard reset your Samsung Galaxy S4 can be done in two ways which I call the Factory Reset Process and the Hard reset process.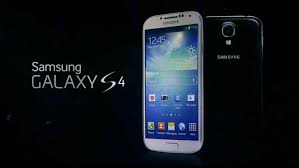 Now both process have the same effect on your Samsung galaxy S4 device so you can use any of the method as far it comfortable for you. But different condition can at times give you only one opinion, you will have to decide that. lol
A Must Read: Top 10 Must Have Apps For Samsung Galaxy S4

Also Read : How To Take Screenshot on Galaxy S4 without App
How To Do A Factory Reset On Your Samsung Galaxy S4 Easily
This is the process of return the S4 setting to the factory setting, which means it will swipe everything you have added or edited on your Samsung Galaxy s4 device and it will look as if you just bought it, clean and simple.
Steps to factory Reset Your Samsung Galaxy S4
while your S4 is powered on
Go to Settings in the Menu
Go to Accounts
Then Backup/Reset
Select the Option of Factory Reset
You will get a warning message; read it and tap Reset Phone
After tapping the Reset phone and then tap Erase everything else
And You are done.
After following all these process above you will surely have a smooth process in performing a factory reset on your Samsung Galaxy S4 device.
How To Perform A Hard Reset On Your Samsung Galaxy S4
Now a hard reset does the same thing, the only different is the process at which it is done. This is done by  using the external buttons to perform the reset.
Steps On How To Hard Reset Samsung Galaxy S4
Switch off your S4 device
With the device powered off, press and hold both Volume buttons, then press and hold Power
Now hold these buttons until the Screen come On. you will enter recovery
Use the Volume Down button to toggle the selection to wipe data / factory reset
And that it. Your Samsung Galaxy S4 will reset after this process.
These are the two methods to perform a hard reset on your Samsung Galaxy S4 which are very easy and quick to understand.
A Must Read: 8 Amazing Ways To Increase Your Android Life
Conclusion
Samsung Galaxy S4 is a great phone with amazing features but don't expect it to be perfect, so if you experience any bug, perform these hard reset on the device. I hope you understand these simple post on how to hard reset Your Samsung Galaxy S4 device. Thanks
Comments