06 Nov 2016
Wireless Rooting – How to Root Phone without Computer
Have you been on the hunt for the easiest method on how to root phone without computer? This detailed and simplified Android rooting guide will help you unleash the true potential of your smartphone.
Rooting is a very simple process and rooting an Android smartphone is something that you can easily perform anytime without much problem. However, many people are still afraid of rooting their phones because they do not wish to lose their warranty as we as many negative comments and feedbacks from others stop them from rooting their devices. It is true that you will lose your device's warranty once you root it, but you can also unroot your device anytime to regain it.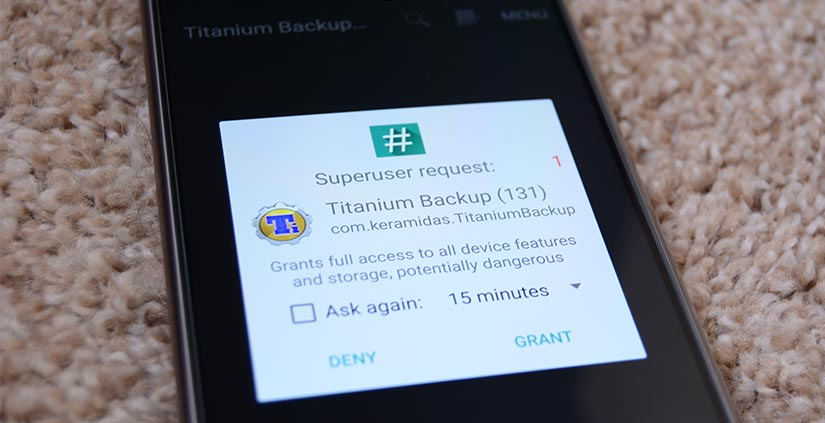 Check it out: Android Guide – How to Root Samsung Galaxy Light 
Another problem is that many people do not have laptops or desktops for rooting their devices. Usually, most of the rooting tutorials require a PC for successful completion of rooting process. But, here in this tutorial, we are going to tell you a simple method to how to root phone without computer. But, before we begin the process, there are some things that you need to know about before beginning the rooting process.
Things You Will Need
If you do not know what the term "Rooting" means, it is a process after which you will be able to get root access to your phone's system. In simple words, you will be able to make changes like installing different ROM, changing your processor's clock speed etc. on your device.
But before we begin with the guide to how to root phone without computer, there are few things that you need to keep ready in advance. Rooting might sound fascinating but it is not as easy as it might sound.
First of all, make sure that the device you wish to root is at least 60% charged. It is necessary because rooting eats up a lot of battery and if your device runs out of it in between the process, your device might get bricked.
You should also backup all your contacts, photos, music and other important files as the process might wipe all your data from the phone. Also, do not forget to remove the SD card after backing up your data.
Now, you need to download an app that will help you to root your phone. (The link to the app is given below.)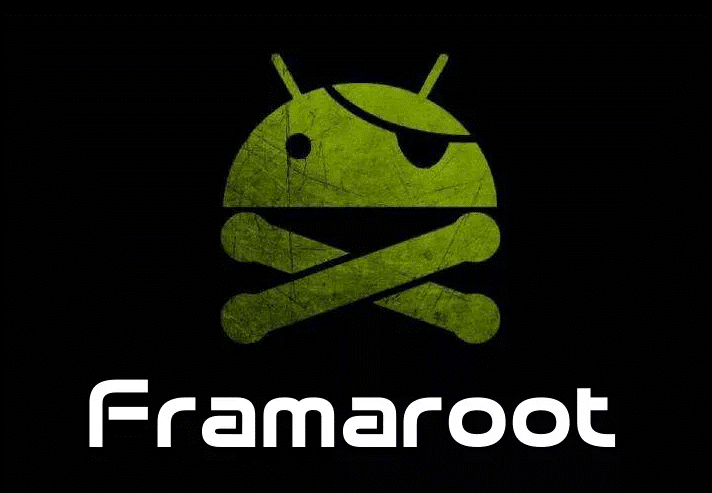 You might like this: How to Root ZTE Max Phone 
How to Root Phone without Computer
Step 1: You can find many self-rooting apps on the Google Play Store but one of the most popular and best among the rest is Framaroot. You can download the Framaroot APK file from here. Download and save the APK file in your internal storage.
Step 2: Now go to the location where you have saved the downloaded Framaroot.apk file. You can also find it in the "Downloads" app.
Step 3: Tap on the APK file which will begin the installation process. Click on install and the app will be ready in few seconds.
Step 4: In case you get and prompt error, just go to "Settings", tap on "Security" and then check the box saying "Install apps from unknown sources". Now again go and tap on the APK file, you will be able to install it this time.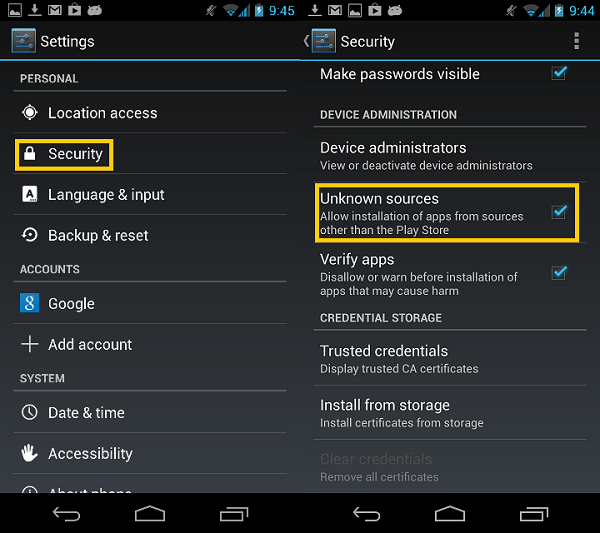 Read More Here: Android Guide – How to Root Samsung Galaxy Light 
Step 5: Once the app is successfully installed, open the Framaroot app and click on the drop down menu and tap "install Superuser".
Step 6: You will see some exploits on the screen, you need to try them one by one to check which one goes with your hardware.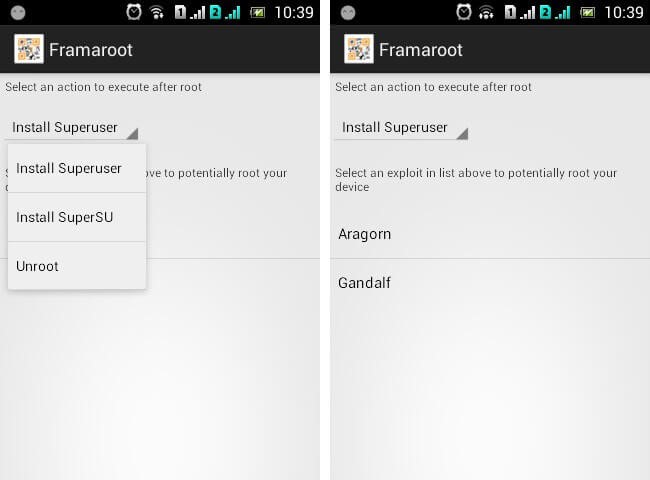 Here's More: How To Sign Out From Google Play Store in Android Phone Or Tablet 
Step 7: Just wait for few seconds, you will get the message "Success, SU binary, and superuser installed".
And that is all, you just have to reboot your device now and you will be able to find a new app named "SuperUser" in your app drawer. If it is present, that means that your device is successfully rooted.
So, these were the steps to how to root phone without computer. But make sure you follow all the steps given as it is. Trying something new might harm your device. Also, if the SuperUser app is not installed, repeat the steps once again properly or share your queries in comments below. You can also learn how to root phone without computer using the neat video tutorial given below: