27 Oct 2016
How to Update Apps on Galaxy S5
Are you looking for the easiest way on how to update apps on Galaxy S5? Look no further and check out the detailed guide given below.
An uncountable number of applications are released on the Android market on a daily basis, which makes it a hassle for the user to keep them up to date the entire time. So, Google Play store come pre-enabled with "Auto Update apps over Wi-Fi only" feature that saves your mobile data. In addition to that, apps should be updated almost as soon as they are available. The version of the app installed on your device might get outdated or contain bugs.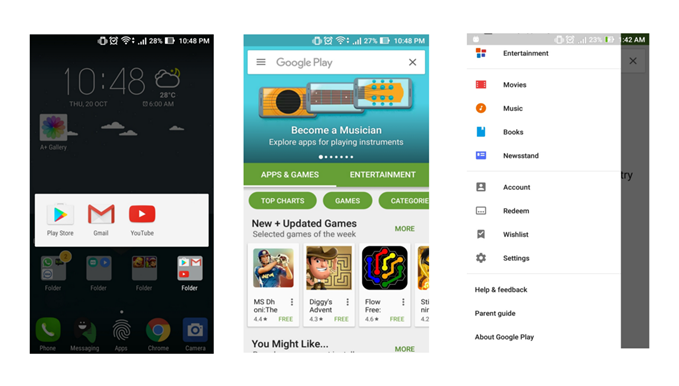 How About This: How to Root Your Samsung Galaxy S5 and S6 Models 
The updated version of almost all app is improved and better version when compared to the previous one. So which is the path you should choose on how to update apps on Galaxy S5? If data usage is not the problem for you, you can allow Google Play Store to auto update them for you. Otherwise, you can pick the apps that you wish to update.
First of all, head over to Google Play Store and click on the settings icon the top left the corner. This will open a menu which will have a lot of options. Head over to "Settings" by scrolling down. Open it and there will be an option "Auto-update apps", click on it.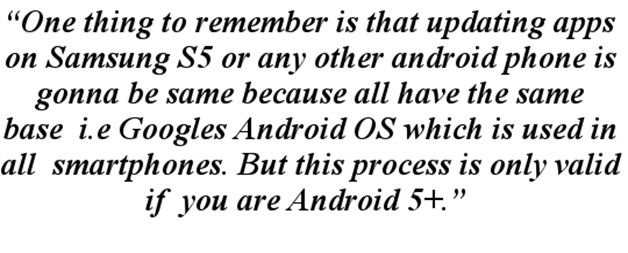 Three Options to Update Apps on Android
Do not auto-update apps – This will not update your apps even when your device is connected to the internet be it Wi-Fi or Mobile Data.
Auto-update apps at any time. Data charges may apply – This will update apps even if you have your Mobile Data switched ON and also if you are connected to the Wi-Fi.
Auto-update apps over the Wi-Fi only – This option will update apps only when you are connected to the internet over Wi-Fi.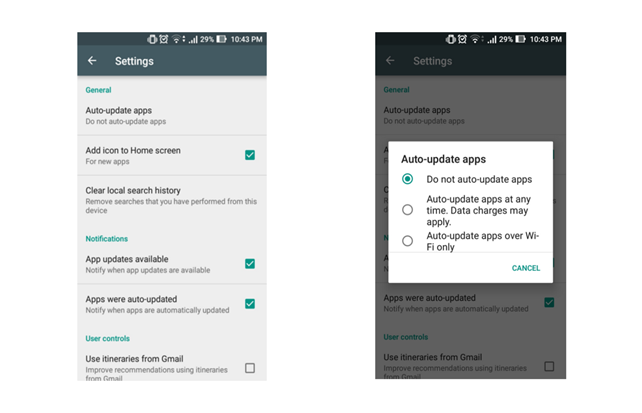 Check This Out: Android Guide:How to Root Samsung Galaxy Light 
How to Update Apps on Galaxy S5 via Notification Panel
Whenever there is an update available to an application there is a notification of it on your Notification Panel. If you see one, follow the following steps:
Swipe down from the Status bar on top.
Click on Update Apps Notification
It will redirect you to My apps & games in Play Store
Then just click on Update Green Button, if you want to update single App
Click Update All Green button, if you want to update all apps in a single go
Accept if a dialogue Box pops
All apps will be updated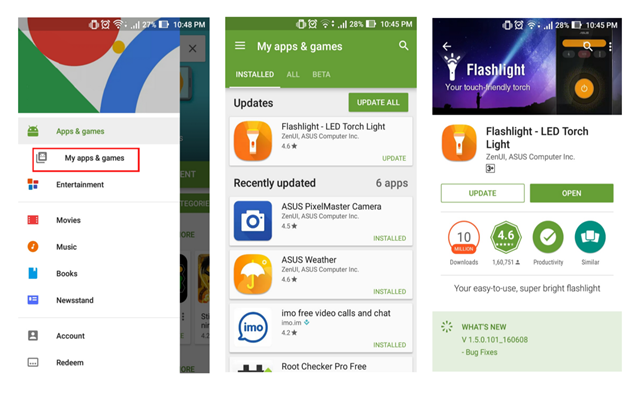 You Might Like This: How To Hard Reset Samsung Galaxy S5 Easily 
How to Manually Update Apps in the Google Play Store
If in some case you don't receive an update of the app on your Notification Panel. If that is the problem with you, head straight into the Google Play Store and follow the following steps :-
Open the Google Play Store App
Click on top left button or the three-line button at the top-right corner of the screen
Click on My apps & games
This menu will highlight the list of apps installed on your phone along with updates of Apps.
Click Update if you want to update single app
Or Update All if you want to update all apps in one go
Accept if a dialogue Box pops
All the apps will be updated
How About This: How To Turn ON And OFF Safe Mode In Samsung Galaxy S5 
It is always advisable to read description and reviews of the app that you are about to install. This could help you prevent to install a problematic app which might cause unnecessary force stops of Apps or some major problem in advance. If you are looking for some extra assistance on how to update apps on Galaxy S5, check out the video tutorial given down below: