24 Sep 2016
Home
»
marketing
•
Reviews
» MailChimp vs Campaign Monitor – Which Email Marketing Service is Better?
MailChimp vs Campaign Monitor – Which Email Marketing Service is Better?
Posted in marketing, Reviews By Husain On September 24, 2016
Are you in search for the best service provider among MailChimp vs Campaign Monitor for your marketing efforts? You're in the right place.MailChimp as well as Campaign Monitor are two email marketing service provider via which one can publicize about news or company. sending newsletters and
Sending newsletters and marketing emails to the list of subscribers.And when talking about MailChimp vs Campaign Monitor, both the service providers have their own merits and demerits. So, let compare Price, Features and other aspects of MailChimp and Campaign Monitor in order to know which one among them is better for mail marketing.
Read More: Mailchimp vs Emma vs Vertical Response: Email Marketing Battle off
MailChimp vs Campaign Monitor
Design Features
If you are a person who prefers templates over other features, then both the services are going to provide you modify various elements like text, logo, and graphics etc. In case you are having your own layout, it is easy to upload it and implement it into each interface. Also, one can choose from a huge collection of layouts and color patterns that both of them provide.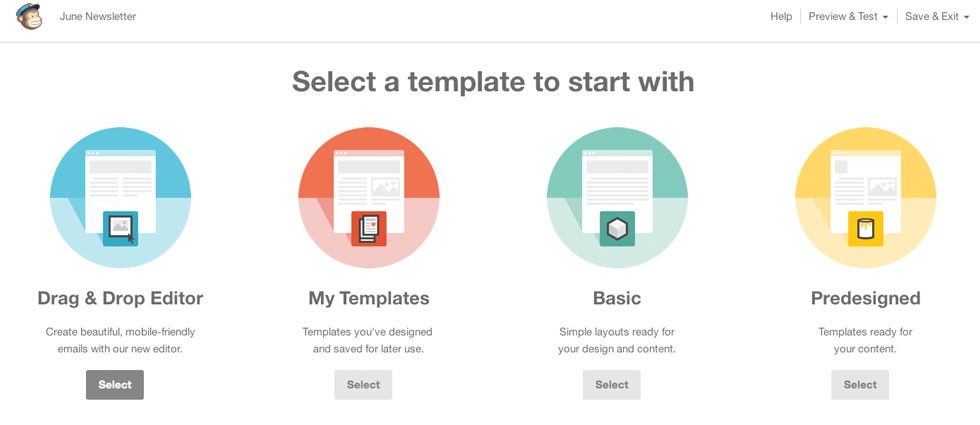 However, Campaign Monitor still manages to beat MailChimp as they make sure that all your newsletters look similar on various devices and platforms. Also, one can even verify the design of the newsletter in various Google's email clients, Lotus Notes etc. Campaign Monitor also makes sure that the newsletters send by them are passing a variety of firewall securities as well as spam filters.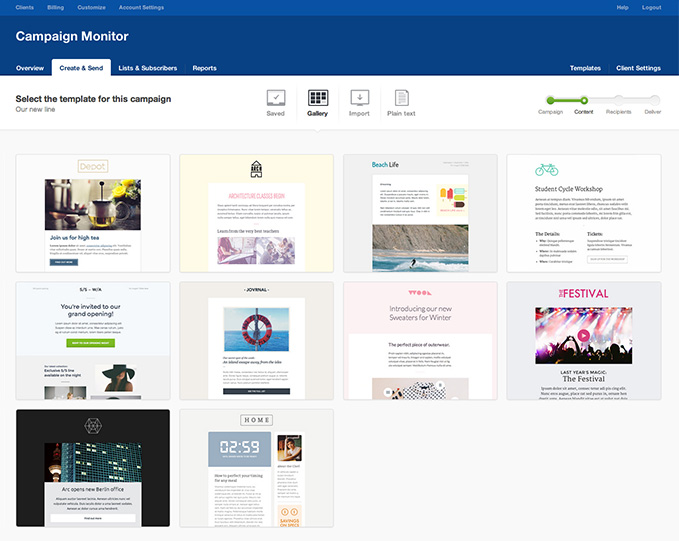 Here's More: Step by step guide on how to backup QuickBooks online 
Newsletter Tracking and Reports
Both the service providers allow the user to track their newsletters and provide the statistics about how they have been performing. There is a complete list of details that you can get regarding who all clicked on your emails and who didn't. Here too Campaign Monitor takes a bit of lead as they also provide you information about who shared your newsletter on social media sites.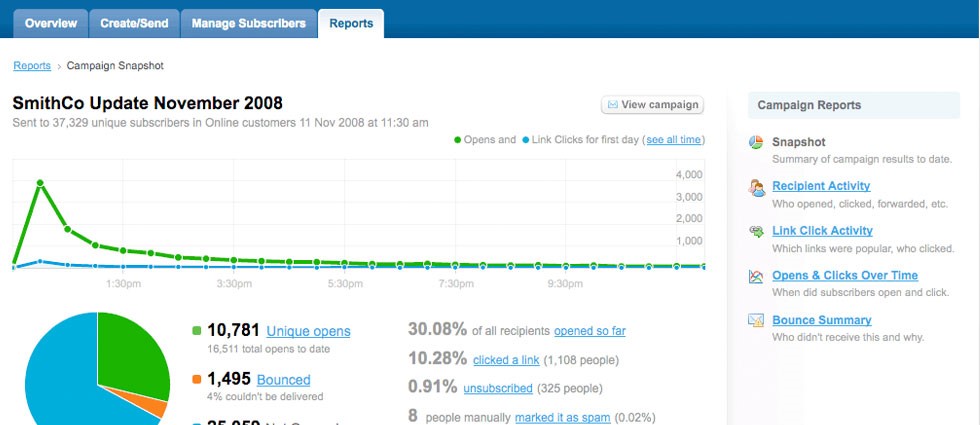 In case you own an online business, they can also help you in coordinating with Google Analytics to track out the sites that convert to real sales. More than that, you can get complete details of any subscriber who have interacted with you in the past.
Price
Both the email marketing service providers have different rate structures. The initial MailChimp service is free. You do not have to pay if you have less than 2000 subscribers and send less than 12,000 emails in a month. Of course, you can get more mailings but MailChimp provides you credits in return that could be used for sending extra emails. For example, they offer 300 credits for $9.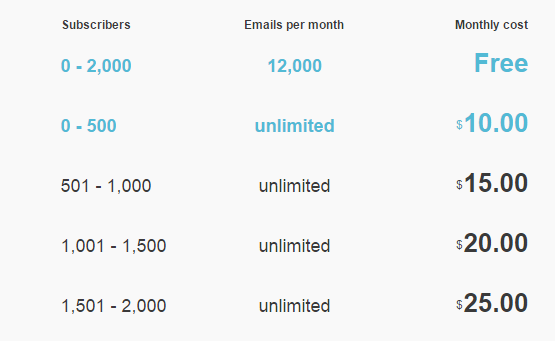 On the other hand, Campaign Monitor charges you when you send a mail. Every time for a new email, the user is charged $5 and then $0.01 for each recipient on your list. So, sending a mail to say 500 subscribers will cost you $10 only.
You Might Like This: LeadPages vs OptimizePress – Which is Superior?
Extra Features
MailChimp does not offer many extra features. But there are some features that we would like to point out in Campaign Monitor service. If you wish to share your newsletter on Facebook, Twitter or any other social media, Campaign Monitor allows you to share your email campaigns.
Also, there is a special feature where you can design and prepare a template for your client. You client can fill in the required information at the required placed and then Campaign Monitor will take care of the rest. Also, one can redesign his or her dashboard to modify or replace logos and all that at regular fee.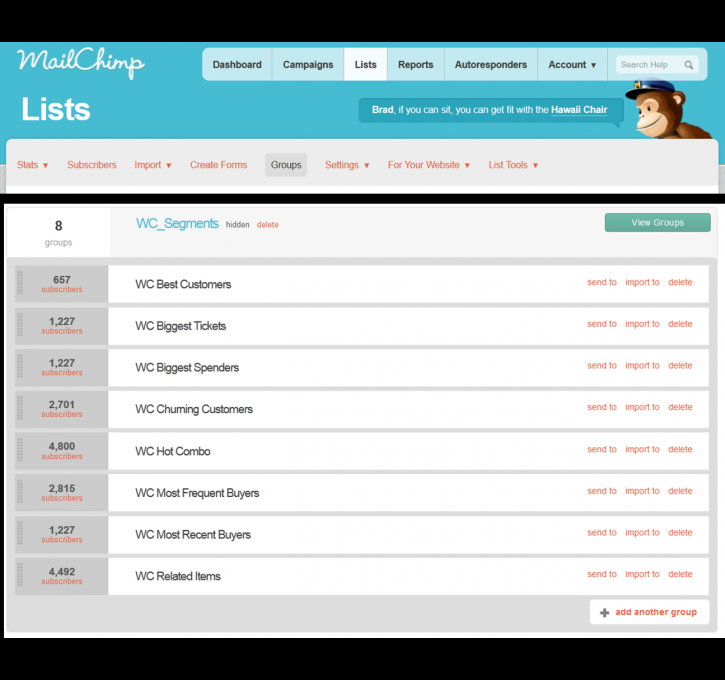 Conclusion
So, in the end, it finally comes what kind of business you own. If you have less than 2000 subscribers and just require to send less than 12000 emails per month, MailChamp service is available for free.
Read here: Which is the best – Godaddy vs Namecheap
However, the lower cost of MailChimp vs Campaign Monitor also means a reduced service, But in case you want to offer top notch premium service to your subscribers, we recommend you choose Campaign Monitor over MailChimp. If you need a more detailed comparison between the two email marketing service providers, check out the video comparison below.
About Author
phusain