23 Jun 2016
QuickBooks vs FreshBooks – Accounting Software Showdown
Selecting and implementing the right accounting software can be a crucial factor for small and growing businesses. While some enterprises may prefer the good old practice of maintaining accounting books and spreadsheets, staying ahead of the competitive market needs an accounting platform such as FreshBooks or QuickBooks Online.
QuickBooks vs FreshBooks has often been a scenario for business owners when selecting the most reliable, powerful, and secure accounting software for their company. Although the two accounting platforms have been largely successful, choosing one over the other comes down to the fact that FreshBooks is primarily an invoicing software, whereas QuickBooks is a comprehensive accounting platform.
Accounting vs Invoicing software
While both FreshBooks and QuickBooks Online are passed around in the same category, their core purpose differs greatly. FreshBooks is essentially an invoicing software, allowing you to track your expenses with in-depth analysis and reports. Since QuickBooks is an all-round accounting software, it comes with the features of a typical invoicing software, along with several other bookkeeping tools.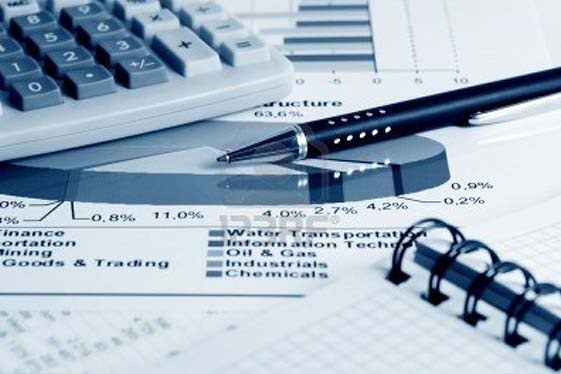 Related Post: Step by step guide on how to backup QuickBooks online
Apart from invoicing features, some of the fundamental features of QuickBooks online are:
Double-entry (invoicing and expenses) accounting.
Accounts payable (keeping track of the money owed to vendors for items purchased on a line of credit).
Full bank reconciliation with auto-categorization to save a lot of time.
Job costing to track the profit and loss for individual projects and personnel.
Inventory tracking to manage items stock and their worth.
User Plans and Permissions
Both QBO and FreshBooks both offer plans for single-user and multiuser, with a branched pricing structure. FreshBooks enables you to choose from 1-user, 2-user, and 6-user plan, while QuickBooks comes with 1-user, 3-user, and 5-user plan. However, when it comes to user permission, FreshBooks does not have any specialized settings at all, giving all the users the same permissions.
On the other hand, QuickBooks Online offers permission settings so you can choose which member of your staff is allowed to view and manage certain operations. For instance, you can give one user the permission to view and process invoices, while restricting the rest of the staff from editing timesheets or entering data.
Winner: QuickBooks Online
User Experence
Since the accounting software is made for the end-user and not experts, you will find QBO and FreshBooks relatively easy to get started with. Despite the smooth interface and simple setup procedure of both the software, QuickBooks tends to be a bit complicated to get used it.
The extensive suite of options and features and a rudimentary navigation panel affects the interface. Whereas FreshBooks offers a clean and precise user interface, with simplified invoicing options for ease of use.
Winner: FreshBooks
You might like this post: Mailchimp vs Emma vs Vertical Response: Email Marketing Battle off
QuickBooks vs FreshBooks – Pricing structure
FreshBooks and QuickBooks follow the typical three-tier pricing structure based on a monthly payment plan. Despite being a one-track invoicing software, FreshBooks is priced considerably higher than QBO on single-user, multi-level, and top-tier plan as well. QuickBooks Online offers far more accounting features for a less expensive pricing plan.
However, FreshBooks does offer a "Sprout" plan available to users free of cost. But since the free plan allows you to manage invoicing solutions for only one client, it beats the purpose of having an accounting software in the first place.
Winner: QuickBooks
Features and options
As discussed earlier, QuickBooks is by all means, a true accounting software, whereas FreshBooks classifies only as an invoicing software. While FreshBooks may offer simplified and better-invoicing features than QBO, it does not come close to the number of bookkeeping features of the latter. With that being said, FreshBooks does offer added invoicing options that aren't found in QuickBooks, such as automated client emails and team timesheets.
Winner: QuickBooks Online
Read this: Godaddy vs Wix – Website Builder Comparision
Customer Support
Being a decades-old accounting software, QuickBooks holds a majority of market share. Despite being widely used, QBO has not been widely popular among users, with an overall neutral outlook of users towards its customer support. However, you will always find QuickBooks being loved for its unique bank integration options such as automated expense reconciliation feature.
Despite being pricier than QBO, FreshBooks is a people pleaser, with a strongly positive review score and is regularly praised for good customer support. Since the service offers multiple add-ons for online payment, FreshBooks has been a go-to invoicing software for users.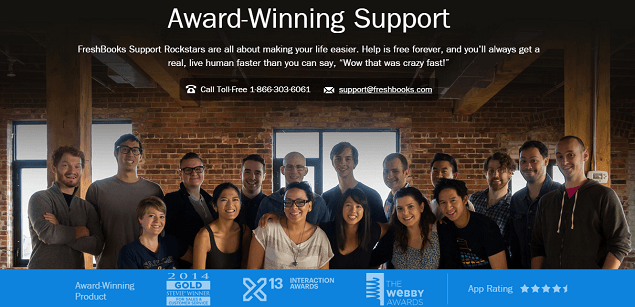 Winner: FreshBooks
Read also: 8 Powerful Tips To Get Quick Sales On Fiverr
The Final Verdict
QuickBooks vs FreshBooks will always be an unfair comparison since FreshBooks is not built as an accounting software (although it is marketed so). The number of bookkeeping features, including invoicing features, puts QBO leagues ahead of FreshBooks in terms of performance and usability. Even the price factor favors QuickBooks, although FreshBooks gives you a peek into its software with the free version.
Comparing the invoicing features of QuickBooks and FreshBooks clearly shows that the latter offers better user interface, better features, and hassle-free operation. But since this comparison is based on accounting software needs and not just invoicing, QuickBooks Online is a clear winner.
To give you a better understanding of these popular accounting software and how they build up against each other, here is a simplified video guide on QuickBooks vs FreshBooks:
Which one do you prefer? I am curious to know your thoughts, so leave a note in the comments.