02 Oct 2014
MTN Nigeria Data Plan And Subscription Codes
MTN, which is one of Nigeria best telecommunication network but for internet and communication, knowing the MTN data plan and also the subscription codes for the different plans and prices is really important if you are using the MTN or you also have plans to use their network. There are different data plans on MTN network and also some include bonus and some don't, I know you will be interested to know the data that do 😉 .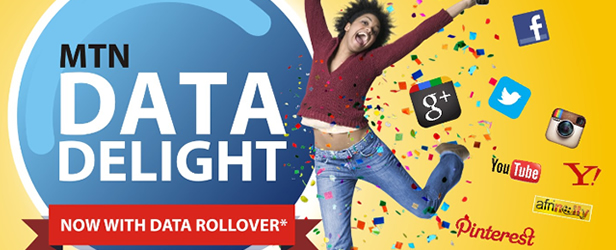 Also when using the MTN data service even if you are a regular, new or heavy user, there are some features you know about which will enable you enjoy the service well and also enjoy uninterrupted internet connection. These features I will explain also in this post so be ready for a complete show down of MTN subscription codes, the prices, duration and also the MTN data features. Note I will be updating this post as soon as MTN creates any new adjustment or modifications to there plans, so I strongly suggest you should bookmark this post and also subscribe to my Newsletters to always get informed and updated too.
Also Read: Airtel Nigeria Android Data Plan And How to Subscribe
MTN Nigeria Data Plan And Subscription Codes
| Bundle Plan | Price (N) | Data Bonus | Total Data Size | Data Duration Period | Activation Code (Text to 131) | Activation Code USSD |
| --- | --- | --- | --- | --- | --- | --- |
| 10MB | N100 | NA | 10MB | 24 Hrs | 104 | *104# |
| 25MB | N150 | NA | 25MB | 24 Hrs | 112 | *112# |
| 50MB | N200 | NA | 50MB | 24 Hrs | 113 | *113# |
| 150MB | N500 | NA | 150MB | 7 Days | 103 | *103# |
| 100MB | N1000 | 160% | 260MB | 30 Days | 106 | *106# |
| 250MB | N1300 | 50% | 375MB | 30 Days | 109 | *109# |
| 500MB | N2000 | 50% | 750MB | 30 Days | 110 | *110# |
| 1GB | N3500 | 50% | 1.5GB | 30 Days | 111 | *111# |
| 3GBNight (9PM-6AM) | N2500 | 50% | 4.5GB | 30 Days | 102 | *102# |
| 3GB Weekend (Fri9PM-Mon 6AM) | N3000 | 50% | 4.5GB | 30 Days | 108 | *108# |
| 3GB | N6500 | 50% | 4.5GB | 30 Days | 129 | *129# |
| 5GB | N8,000 | 50% | 7.5GB | 30 Days | 101 | *101# |
Note: Currently MTN is giving 1GB for N2000 with no bonus (I think its a general bonanza because MTN has not fixed it yet)
After picking a data plan you can just send the "Activation Code" to "131" as text message or just simply dial the "Activation Code USSD" and the data will be credited to your device or modem as far you have the right balance on your SIM.
You can also subscribe for your fast-link modem dashboard and also from your device which can be either android phones, Tablets or any other data using devices and enjoy the fast speed of MTN.
MTN Nigeria Data Features That You Should Know
There are some MTN features which make MTN data awesome compared to others but only few do know and they are using it well. These features include the MTN Data Rollover, MTN Data Gifting and Auto-Renewal. If you don't know these features you may likely get confused about them so I will explain and also show you how to do them.
So, lets get on with it
1. MTN Data Rollover: If you are wondering what will happen if you don't finish your data and the you have exhausted the time period, then I can gladly tell you that absolute nothing will happen once you are ready for a Data Rollover.
So, what is a Data Rollover?  A Data Rollover is the moving of underused data to the next month when you resubscribe, the unused data will be added to the new data you subscribe too. Note: Data Rollover is only possible only and only if you Auto renew your subscription before it expires i.e if you have a unused data of 500MB and you Auto-Renewed maybe to a 3GB plan, you Data balance will now be 3.5GB.  (This is only possible for monthly plan)
So, what is Auto Renewal?
2. Auto-Renewal is resubscribing for internet data before the previous expires, it can be hours to expiration or few days to expiration but it must be before the present plan expires before you auto-renew for the next plan. The Auto-Renewal will now allow you enjoy uninterrupted internet connection and also effect the MTN data rollover feature if you have unused data in the previous subscription. Note; you can only Auto-Renew to the same data plan like the previous. MTN normally sends a auto-renewal message right before your data expires just to notify you if you are interested in auto-renewing.
3. MTN Data Gifting is when someone can buy data for another person using MTN line which will be like a gift of data lol! so now you don't need to send credit to love ones to subscribe, you can simply subscribe for them from your end. This is a awesome way of sending data to your loved ones, friends and so on.
How To Send Data Using the MTN Data Gifting
First you need to register for MTN data Gifting, you can do some by sending "Reg" to 131 and you will receive a message with a unique PIN
Then text they Keyword in this format "GIFT [Your love one Number][Data Bundle Code][PIN]" for example "070xxxxxx32 102 0000" as you know 102 is the data bundle code and the oooo is the unique pin that will be send
Or you can simply use the USSD *131#
Do You Know: Spectranet, Smiles And Swift 4G LTE Plans and Prices In Nigeria
And that all you need to know about MTN Nigeria Data Plans and Subscription codes with prices and features, if you have any other question conserning MTN data plan, you can simply comment with your questions and queries and I will do my possible best to reply your questions. Let others also know about MTN Data Plans and also How to subscribe on MTN data Plans all you need to do is share this post on facebook or twitter and let others be informed.
Comments