22 Sep 2014
How To Upgrade To iOS 8 Without Deleting Anything On Your Device
Apple dropped iOS 8 few days back and it has gone viral as users of the products want a feel of the new iOS 8 on their devices such as iPad, iPhone, iPod and so on, but the problem that is reported is that the size that is need to upgrade from 5.7GB of memory space 😮 , that just too much, some users had to delete all the files on their device to download the iOS 8 which is not right to me.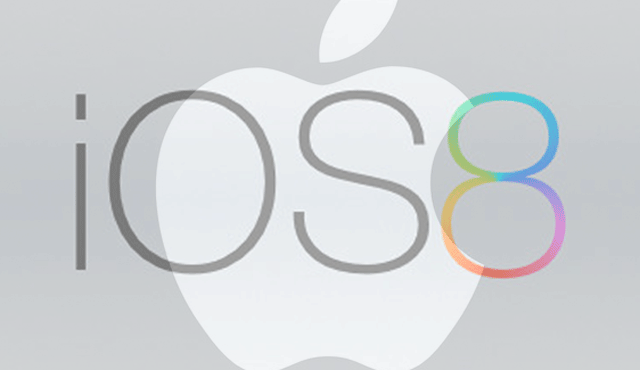 So, in this post. Am going to explain an alternative way of upgrading to iOS 8 without deleting any file on your device. Its a safe way, we found out that you only get the 5.7GB space requirement if you are trying to download it directly but if you try using iTunes, it gives you a size of 1.2GB, you can notice the big difference compared to the 5.7GB when trying to download it directly.
So if that what is stopping you from upgrading to the new iOS 8, you don't need to worry as iTunes is here to help you, so before you go about deleting and deleting your saved files iTunes will help you. All you have to do is sync your iPad or iPad to your PC or MAC computer and upgrade your device to iOS8 directly from the iTunes which is considered safer than the OTA ( Over The Air) Updates, because OTA upgrades goes directly to your device to iTunes goes through the computer which iTunes then transfers and upgrade your device through.
A Must Read: Easy Way To Transfer Contacts From Android To iPhone
How To Upgrade To iOS8 Through iTunes
So, when trying to upgrade through iTunes, once you are Syncing your device and the pop up shows, do Check for Updates as this will scan for necessary updates which will now be iOS8, do not choose the Restore iPhone as this will likely wipe your phone.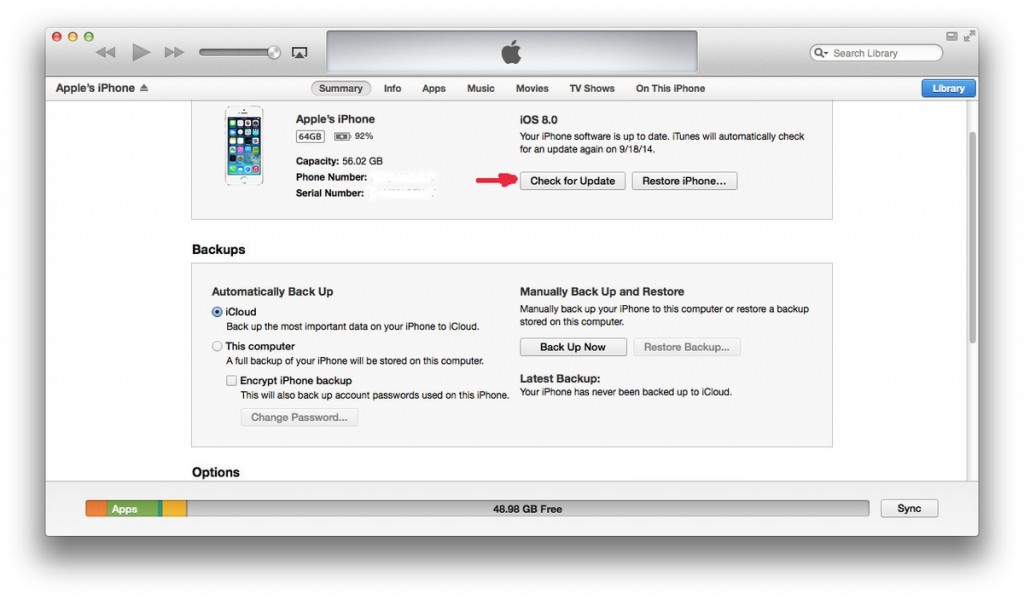 After checking for the Updates, the iTunes will find the iOS 8 and will start downloading it for you.