11 Sep 2014
The Future of Ecommerce in Nigeria
Ecommerce in simple terms refers to trading of products and/or services on the Internet. In most developed countries of the world, we have seen a great deal of investment in this sector as well as tremendous success recorded by them. Just a few years ago in Nigeria, the word 'Ecommerce' formally made its way into our lexicon as well as our economy. Just under a few years of its entry, we have quite a number of Ecommerce companies: Online Shopping Sites, Deals Sites, Classifieds, Ads Companies, and a whole lot of them. We have also witnessed huge foreign investments in this sector which has contributed immensely to its pacey growth.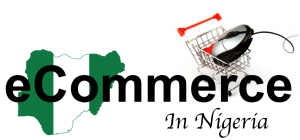 The acceptance of Ecommerce in Nigeria has been overwhelming. The ease of shopping cannot be fully expressed. Having to be in the comfort of your home or offices, in need of an item and one click, the item is delivered in a jiffy! A wide range of items available and the stress of going to the market which is eliminated is just one of many reasons Nigerians have rapidly accepted the idea of online shopping through big online shopping mall as: Kaymu.com.ng.
At its inception, one notable mention to the Ecommerce journey in Nigeria is Kasuwa.com, which has now rebranded to bigger venture called Jumia, as well as Konga, Buyam, Dealdey. These companies have contributed immensely to the Ecommerce growth in Nigeria.
Offerings:
These companies offer great variety – ranging from Smartphones, home electronics, Laptops, Spa deals, Cars and even food! The thought of it alone is bliss – who would have pictured such convenience? The number of jobs also provided by these companies, is fairly commendable.
The Real Deal
Away from the sweetness and merry of Ecommerce, one very popular form which is employed by most Ecommerce companies: Retail Model. The retail model of ecommerce involves the Buying items in bulk, storing them in a warehouse in wait for online shoppers to place orders. Earlier enunciated, one of the joy of ecommerce is the jobs it brought into the country. The jobs mean they would have to spend so much paying staff of different level: educated and uneducated, get a large warehouse and maintain it, expect cases of theft of product dishonest and greedy staffs. All these make the retail option very expensive to run. Surprisingly, many companies still operate this model in Nigeria.
Pitching two Ecommerce giants, Amazon vs eBay. One may think Amazon is more profitable than eBay but a glance at the books say otherwise. The reason is not far-fetched. Amazon is more of an Online Retailer while eBay is an online marketplace. One buys a lot of products and stores in a warehouse while the other simply creates a platform for people to Buy and Sell.
Brings us back to one of the online shopping sites mentioned earlier, where you can for instance buy blacke berry phone or Samsung phones with one click: Kaymu.com.ng. Kaymu is the first Nigerian company to introduce the market place model. My guess is: it hinges on the fact; it is less costly and Nigeria is a perfect market for this model. Very recently, following Kaymu setting the pace, other companies have started adopting this model and dumping Retail silently.
What is the edge of a marketplace model? Aside from being very cheap, it creates room for healthy competition and flexible prices of products. For example, when a certain product is released into the market, most physical shop owners tend to be stiff with prices. Back in the day, when there was little or no ecommerce presence in Nigeria, the stop shop for mobile phones was in locations like Ikeja, Lagos, most particularly. With huge competition coming from online shopping sites, prices are very competitive – It is now the physical shops playing a catch-up game with the online stores.
An online marketplace provides a more flexible shopping experience for online shoppers. From being able to get new laptops at the best prices compare to physical store price to grabbing a great deal on a cheap Samsung galaxy phones and so on – it is endless. Just as earlier said, competition leads to even more flexible prices that benefits the buyer. Why anyone would do retail really surprises. Heard the Alibaba story?
Why Online Store?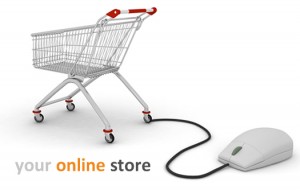 Depending on the model employed, if a marketplace model, is very cheap to maintain and the returns are high, the risk involved is greatly reduced as you don't have to deal with warehousing, selling directly, fraud is usually minimal. Little wonder; Jumia and Konga have rolled out their own marketplaces. Kaymu, a clear leader in the Nigerian market has shown the way to go. In the nearest future, I predict the marketplace model of business ruling the African Ecommerce market. However, how many know this? We still have a huge number of retail stores in Nigeria. Only a matter of time, when the investors come calling and you have not scaled up as a result of running an expensive model. The future?