26 Jul 2014
How To Subscribe For Airtel New Data Plans For Android Users
Some of you Nigerian Android users must be aware of the mass petition which was fowarded to the NCC about data plans for android and how network and data providers should help in reducing the cost of acquiring data for their android device instead of the usual cost which is the same as that of computer and laptop users pay for data. Airtel has finally provided its users with a reduced cost of acquiring data for their android device.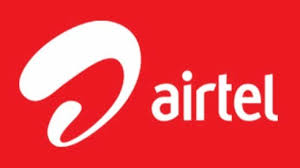 So if you are a android user which also has a airtel sim or you are a full airtel user than this will be good news for you, as now you can get higher data for reduced prices, Now to get straight to the point, there are two kind of the android data package and they are;
Airtel Android 2.0 Bundle : N2000 for 2 Gigs
Airtel Android 4.5 Bundle: N3,500 for 4.5 Gigs
Yea, not so big a change right? I know that but what can we say, we need data on our android devices, so let just keep hoping and praying that one day it will be lesser as to help everyone to be able to subscribe for data for their mobile phones and be able to surf the internet like how other countries are doing.
A Must Know Also: BlackBerry Z10, Q10, Q5 Data Plan Prices And Codes For Airtel, MTN, Etisalat And GLO
How to Subscribe For Airtel Android Data Plans On Your Android Devices
To subscribe to this plan on airtel, al you have to do is dial the following codes and you are on! the codes are below
Dial *141*200# for the N2,000 For the 2G plan
Dial *141*450# for the N3,500 For the 4.5G plan
And after doing that, you should get a follow up text message informing if the operation of subscription was successful or not successful. to confirm and also check your data, please do read on for that.
How To Check Your Airtel Android Data Plans Balance
Once you have picked a package and you have dialed the above code and you did not get a confirmation message dial this code to confirm *223#
Also if you have subscribed and you also want to check the balance of your Airtel android data remaining still dial the same code which is *223# and what left of your plan will be shown.
Check these out: Spectranet, Swift And Smile 4G LTE Plans And Prices In Nigeria

Also Read: MTN Data Plans And also Subscription Codes, Prices In Nigeria
Personal View
As for my own personal view of this packages, I will say its a great change as the are for only android devices but this are for big plans, what of small plans and I also believe that airtel can still do better and so can other network providers too, so airtel users lets rock this…
Before you readers start comment about this question, I don't know if this plan will work on computers as it was released for only android devices.
Please do subscribe and share to others 😉
Comments