13 Apr 2014
Internet Download Manager For Android Devices Plus Another
Internet download manager is a very popular computer download manager available in the computer sector but recently i found out this amazing download manager is available for android and it sounded awesome because anyone who has used internet download manager also known as IDM on computer will testify about its speed and it great feature it gives their users and imagine all this in an android device 😮 the download speed will just be superb.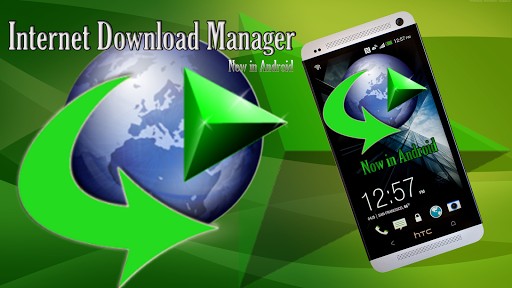 Internet download manager for android has gained some respect from other download managers for android and has also been able to gather a great review from its users as it has a rating of 4.1 out of 5 which sounds great to me. So some people may not know IDM on computers which is okay and I will like to explain a little of how great the download manager is and I will say its the FASTEST download manager have ever seen.
Features of Internet Download Manager For Android
Its the FASTEST download manager out there
It gives full control of downloads such as Pause, Play and also cancel button
The manager also maximizes the internet speed to give you the very best when it comes to its speed
it easily integrates with your web browser and controls the download
These features are very little to what this download manager can do when it comes to download, I have been using this Internet download manager on my computer for over 4 years and am not having the idea of switching download manager and am very sure Internet download manager for android will live up to the expectation of the computer version. Yea, its not the official version of Internet download manager but its users are saying it does what the computer version does and it is also named "IDM Internet Downloader Magic".
A Must Read: How To Fix Internet Download Manager Mozilla Firefox Integration Error
How to Download with Internet Download Manager For Android
There are two main ways to download files through IDM for android and this makes the application cool and awesome, so below are the ways you can actually download files with the IDM android app
Method 1
This is the very popular one and probably the method you will use well and this is downloading from your web browser and this can be done with this simple process "A long press on the download link>>>Share Link>>> IDM to start downloading the file" and that is it. Very simple and straight
Method 2
User hardly use this method but you can 🙂 and that is you copy the download link and Open the Internet download manager for android app and paste the download link in the specified file and Tap the download button and you download starts.
A Must Read Also: How To Download Torrent Using IDM
Download Internet Download Manager For Android
Below this the link to download IDM for android app ad install it on your android device, either Tablets or phones; the app fits all
Click to Download Download IDM for Android
Here is another android download manager that rocks my mind you should download if you like 🙂
Click to Download Awesome Download manager For android
Try it out and see how amazing the app is and enjoy. Download managers for android that rocks 🙂
Comments