14 Mar 2014
How To Unlock Pattern Lock Or Password On Android Without Losing Data
Losing data is one of the things one should try to avoid. Recently have been receiving comments and messages asking of how to unlock pattern lock or password without losing data on the android mobile because I have written a post on how to bypass or unlock pattern lock and password which will still involves data loss and the readers had problem in taking that decision and I totally understand.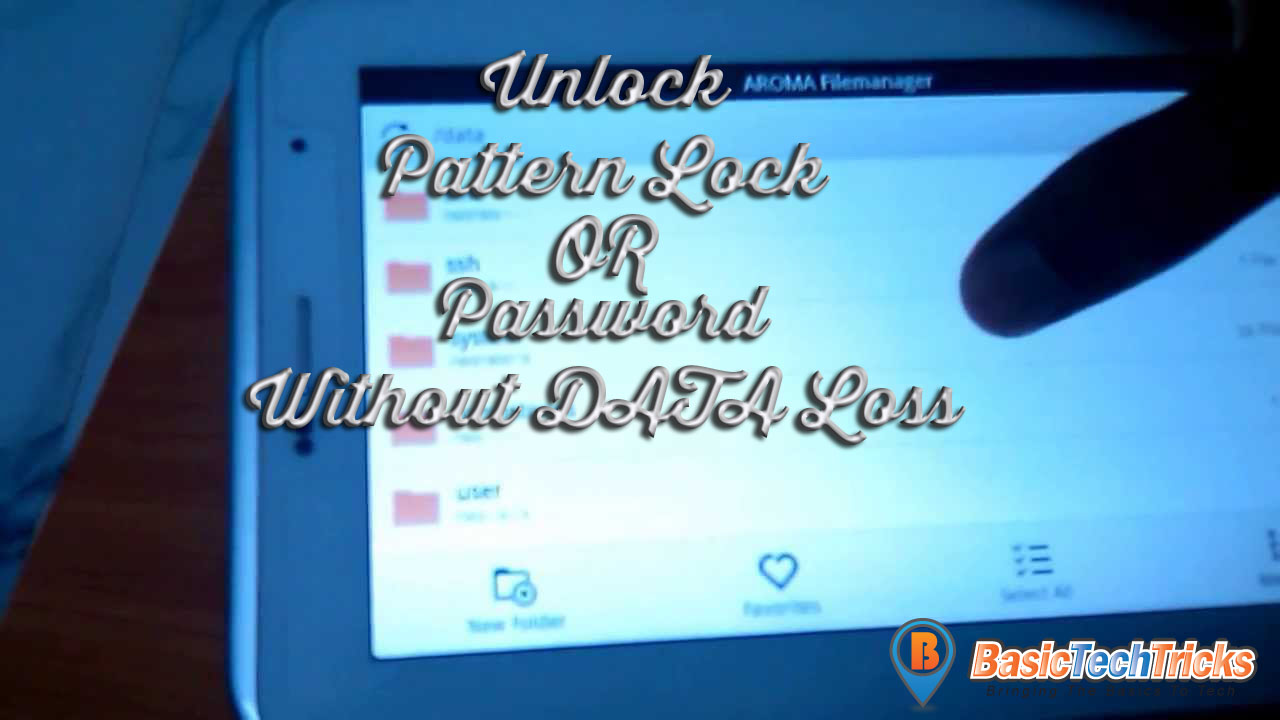 Recently I received a message from one of my readers asking me this same question "How to unlock pattern lock on android mobile without the loss of the data" and since have been getting this question a lot i decided to look into it more deeply and I actually found myself in Youtube and xda forum and out of a lots of tutorials i actually found one which I know will know out on your android device.
All you have to do is follow the steps and instructions and your device is will cleared of the pattern lock or password. Note: BasicTechTricks.com won't be held responsible for action that happens to your device, so please follow the instructions to help get the best result.
Please Read This: 5 Killer Tips To Protect Your Phones And Tablets From External And Internal Damages
Steps On Bypassing or Unlocking Pattern Lock or Password on Android Devices Without Losing Data
Now, before you take any action on your device, make sure you know it well and understand it, if you have a question, kindly use the comment box and I will reply as soon as I receive the comment.
Requirement For a Successfully Operation
 Aroma File Manager 1.80  which you can download from here
Your Locked android device either locked by pattern lock or password
A Memory card( the memory card of the android device)
You will be surprised that we don't need a computer, that the awesome thing about this method of unlocking password and pattern locks.
To the main business proper, how to unlock the pattern lock or password, please follow the steps
Step 1
Once you have download the Aroma file manager, move it to the memory card and insert the memory card to the android device
Step 2
Open your stock recovery and different device has there own way of entering stock recovery, so I advise you Google it out along with your android device name. Once you have it, enter into stock recovery which is a black interface
Step 3
once you are there, use your volume + and volume – to scroll up and down and use the middle button to select
Step 4
Now Mount and  storage>> Mount Everything>> Mount System>> Mount data>>Mount afs>>Mount Preload>>Mount SDcard>> Mount ExternalSD>> go back>> Install zip from SDcard>>Choose zip from external SDcard
Step 5
The find the Aroma File manager you download into the sdcard and select and select "Yes Install Aroma file manager" then it will load and the file manager will open in the recovery mode
Step 6
In the aroma file manager, go to Settings and Go to bottom n select "Automount all device on start " which is the second to last option and then exit from aroma file manger.
Step 7
perform step 5 again and the Aroma file manager will update and open again
Step 8
go to the Data Folder>>>then System folder and find the gesture.key if it is password lock that locked your phone or password.key if it was a password lock and press the file for long and the option to delete the file will pop up and delete it
Step 9
Exit the aroma file manager and restart to the normal interface and when the device has finished restart you will still find the pattern lock or password there but you are to use any pattern lock or password and it will accept and your device is unlocked but note the pattern you use and password.
A Must Read:Android Best Music Player You should Pick From
You Can Also Watch This Video Too
Conclusion
I hope you got it right with the easy how to guide, this method is still the method that is safest in protecting your android data and also unlocking pattern locks and passwords easily. If you have any question please use the comment box and if this post helped you unlock your phone then you owe the blog post a share to all your social media network informing them of how the post helped you unlocked the pattern lock and password of your android device.
Comments