02 Mar 2014
5 best Music Players for iPhone You Should Know
iPhone is a very popular mobile used in the world and as lots of music lovers using the mobile device, but there is always something music lovers will love and this to have a very cool and music player for iPhone and that why in this post I have decided to visit the iOS world and write about the best Music player app on iPhone devices.

These music players apps, are music players which are normally and widely used by a lot of music lovers in the iPhone world and has gotten lots of feedback from the users of the app and also accompanied with lots of download because once a app get lots of download then there is something great about the app.
A Must Read: Easy Way To Transfer Contacts From Android To iPhone
5 Powerful And Widely Used Music Player For iPhone Users
These are the various music player apps that rock on iPhone devices and the users loves them, so can select the one you prefer and download them to your device and experiment on them and whichever fits your need stays on your device.
BEATS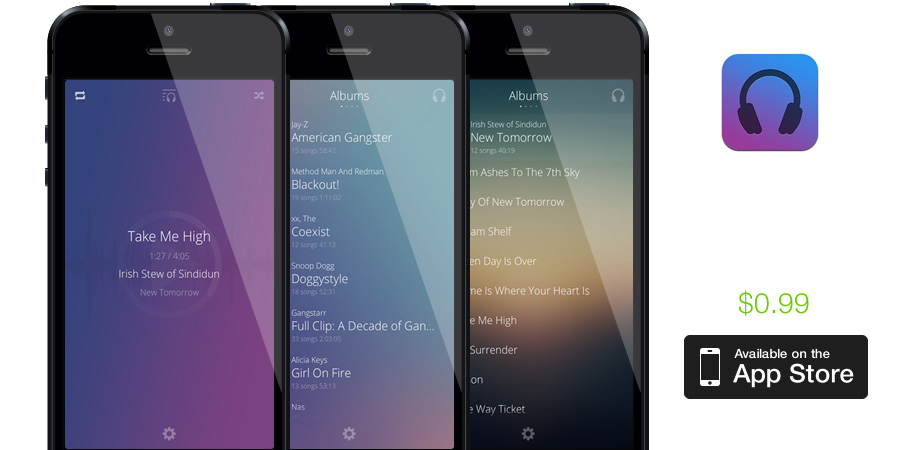 Beats is a very popular app which is managed just with your fingers, yes fingers. It has no volume button, pause button, next or previous button but all this can be done with your fingers. So if you want to pause the music which you are playing on beats all you have to do is to double taps the screen and if you want to change the music that is playing just swipe the screen and it changes.
When it comes to appearance, the music player is very customizable because you can change themes and the ways the comes appears in the player.
Free Music Player
Yes as the name says free music player is a free music player for iPhone device, though there is also a pro version which you will pay for it.  This music player allows you to compose you own playlist and suggest hottest songs to add to such playlist and if you forget to load a particular song, the player accesses the world web and added it to it.
The only problem I have with this app is that lots of advertisement pops up and for you to be able to remove the adverts you will have to upgrade to the pro version.
TuneWiki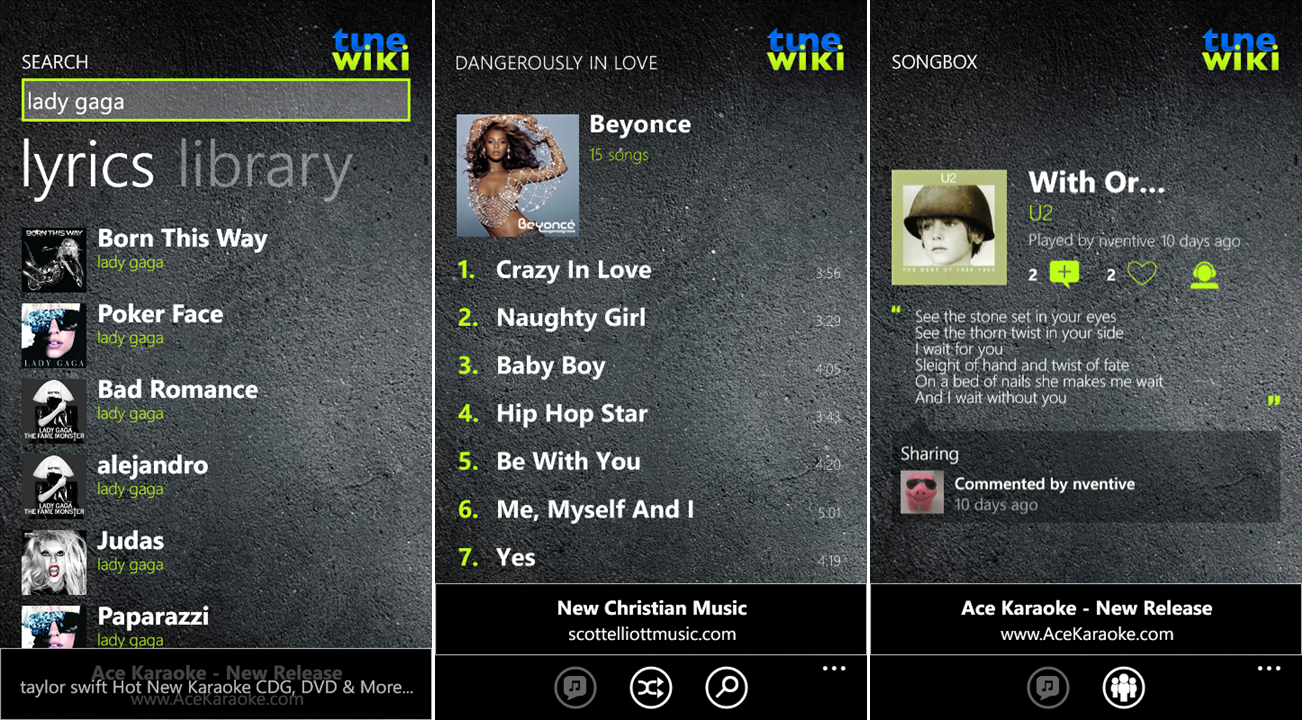 TuneWiki is encyclopedia for music and has other features to which are social network and also audio player, the music app tells you more about your singers and also what your friends likes you will get to know about it. So if your girlfriend is using this app with the app of the social network you will be able to know what kind of music she likes and favourite musicians.
The app also shows you the lyrics of the song you are listening to just in case you want to sing along. That what makes it a great music player app for iPhone.
Also Read: 5 Amazing Tips To Increase Or Extends Iphone Battery Life
TapTunes
This is a very different music player app for iPhone users as the interface is so different from the normal music player we know and also has different basic which makes it more unique then other.
The player arranges songs into artists, album and songs which you can easily select or just select the shuttle which is to play different songs with the prefect arrangement.
Toones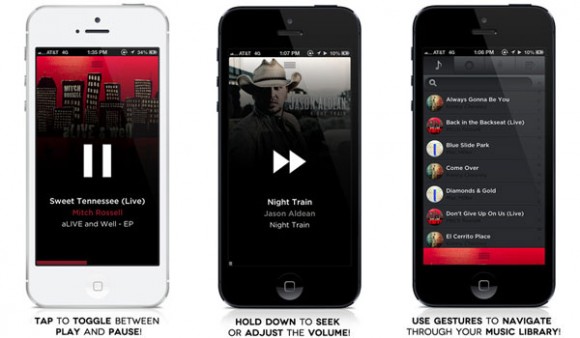 Toones is a very elegant music player for iphone users as it plays classical and other masterpiece from your library or online, if you are bored with the normal arrange of the tracks, just hit the shuttle button.
You can share your preferences with friends as well. Toones produces an atmosphere of creativity and freedom of thought.
 You May Find These Interesting:5 Killer Tips To Protect Your Phones And Tablets From External And Internal Damages
Conclusion
This are my own selection of best music players for iPhone users, just select one or two and am pretty sure you won't regret downloading the app into your device. There are lots of music players apps in the apple store, you can also scan through those too for new and great music player apps.
Comments