16 Feb 2014
Best Android Music Player You should Pick From
Having best android music player is important especially when you are a music lover and all you care about is music, Music players normally give a different feel, sound and attachment one as towards the android device so if one has a boring music play it will make the owner of the device want to listen to the music. That why I created this post to let you know about the best music players for android which are available. Apps with different features and so on.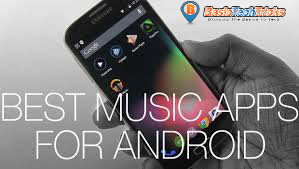 Some of you who really stayed with BasicTechTricks.com knows that this blog always does it research well and drops awesome and good apps which will blow you out when listening to music, I personally love music and if there is not good music player on my phone then there no need to listen to music, I know the default android music player is good so why download other music players?
Updated October 2014
Why Download Other Music Players When Android Has A Music Player
I will say I have nothing against android default music players but when you are looking for certain control, feel and features that the android default just don't have it is left to you to look for what you need and what you want. Now some developer know these already and are ready to provide it for you, it just needs you to take your time and look for such android music player apps.
As I normally say, I don't see the problem in having more than one android music player app on your device, once you have the free memory and you actually use the music player apps on your phone, then you are free to install more than one to enjoy music at it best. In this post I will also drop the download link for these android best music player apps for you to easily download when you want to
Best Android Music Player You Should Pick And Install On Your Android Device
Now these android music players apps am going to mention will be or maybe new to you and that aim, its a new year and you should probably try a new music app and see what it offers then you can decide the android best music player which is suitable to you and your music collection.
Poweramp Music Player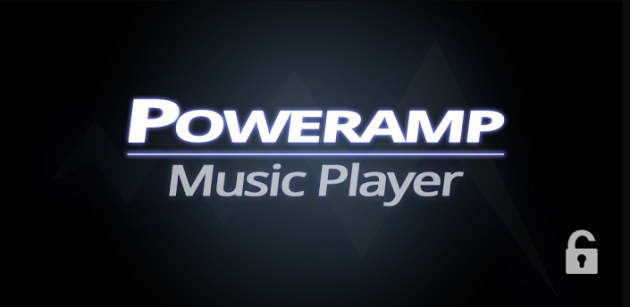 Poweramp is one of the best android music player app you can have, the music player app is packed with features that you can't resist, so if you are looking for a desktop music player then poweramp can be that for you. The app has amazing features such as it can support nearly all format you play, it separate the bass and the treble to give you chance to edit the outcome of the sounds, tag editing with lots of equalizer design and lots more.
The trail version of Poweramp is free, s download and if you like it and you want to have the full version you and buy it from the playstore.
DoubleTwist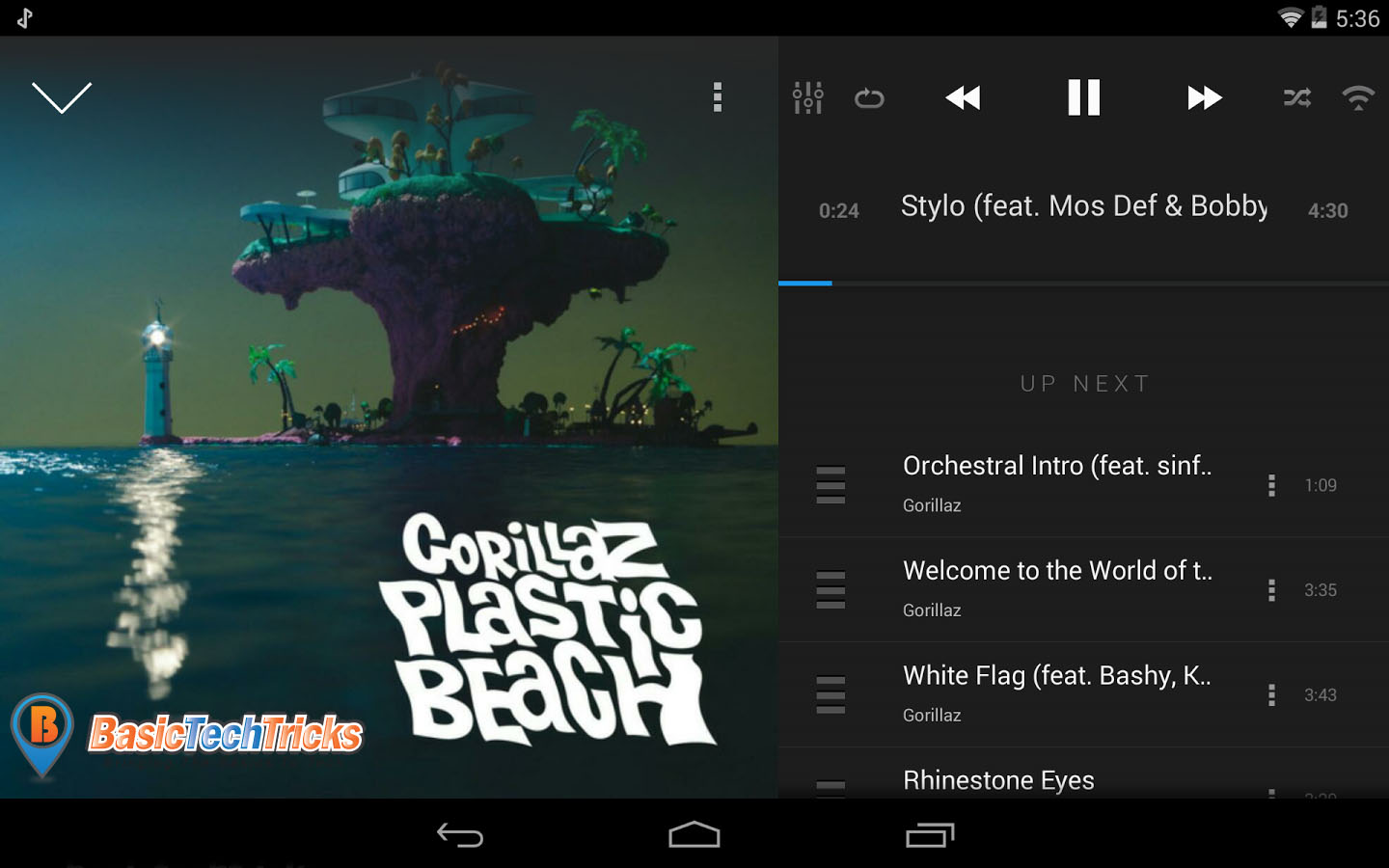 Doubletwist is an amazing music player for android which does it all, it plays musics, podcast and and radio. DoubleTwists is a android player that syncs with iTunes and also windows media player and this is one of the reasons it is included in the android best music player phones and tablets, there are also other function which the player has such as creating a customized mix with your existing library. the design of the app is very amazing as it designed to fit the kitkat design. it very cool as it also works with some external electronics such as Xbox 360, playstation 3 etc
N7Player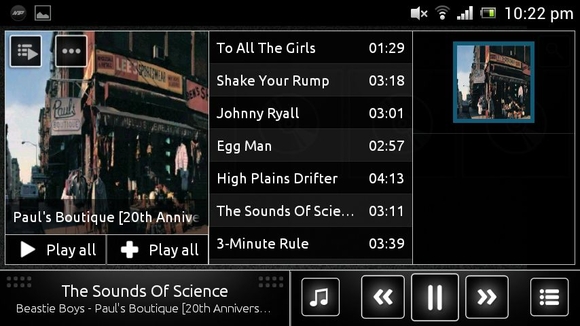 This a very interesting and attractive player which has lots of features a music listener will love to have control over, N7Player gives you a sweet and zoom able interface that fits any screen either portrait or landscape so you don't have to worry about the size of your screen. With a home widget, tag editing, lyrics look up, lock controls and lost more. So try N7Player and see if you like it
Winamp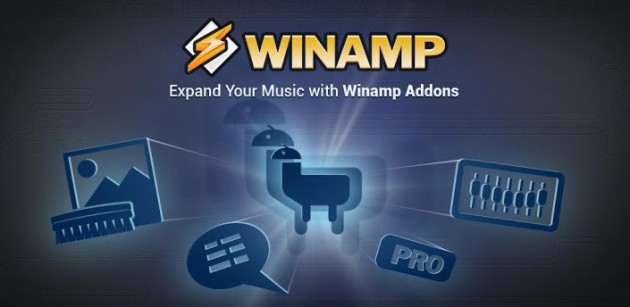 Winamp is a popular music player right from windows and now to android devices not still going down, Winamp provides the best features a music player should have that why we have listed as android music player apps which are good and can be regarded as the best. Winamp has lost of features such as winamp supports iTunes importing, Shoutcast internet radio, lock controls and widgets with also plenty of new discovery for free. So you should have Winamp app install as one of your music players on your android device.
MixZing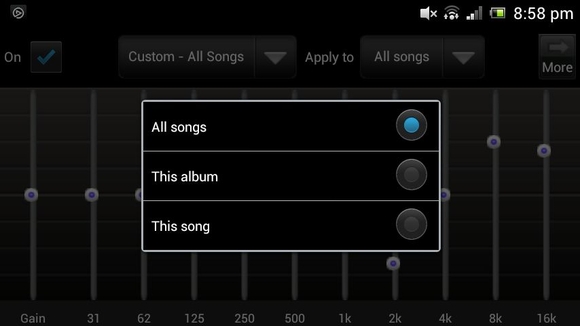 As the name sounds MixZing is a great android music players app with a good customizable graphic equalizer option, where you can edit the equalizer of a track and apply it to the song, album or the whole song on your playlist, this is really a great android music player app you should have. MixZing is really a good android music player app.
Cubed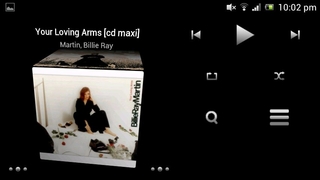 Cubed is a very odd and different android music player app totally different from others. As the name goes cubed present your playlist in form of a cube which lest you change your songs by moving the cube left or right to change the song and the song are sorted out alphabetically. it also supports last.fm and some great features. Download Cubed and have fun doing so
Music Player Pro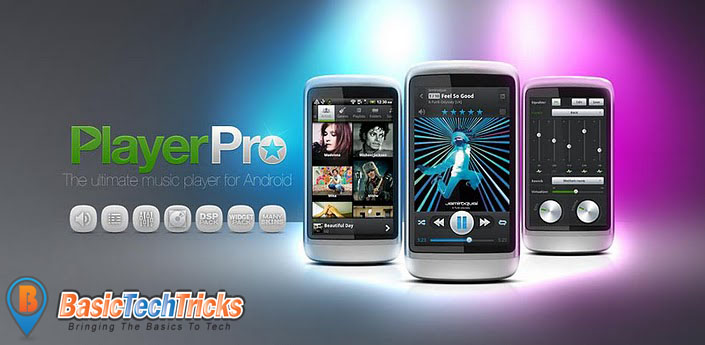 Music Player Pro is a very cool app that has a lot of customization in it. If you are a music listener who has a lot of music collection then Music Player pro is the android best music player for phone or tablet in which you are using, it easily helps by allowing users easily arrange music by genre, artists or by favorites. Music Player Pro is a free app for android and also provides like 5 widgets which can be used in the home screen.
Rocket Music Player
Great music app for android, with its clean UI design which makes it very easy to navigate through the player. There are also some amazing features which is attacked to it too, such as a great set if equalizer, lock screen widgets, inbuilt search bar for the music library and well as a proper arrangement of musics .  As one of the android best music player the player meets all standards and if you are not comfortable with the features you can also upgrade to the paid version which gives more access to more music formats and also 10 set of equalizers.
Amazon Music Player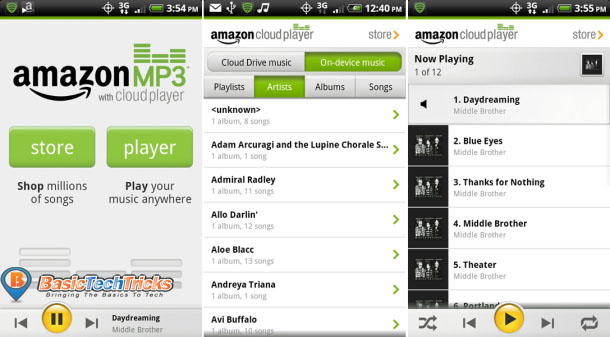 As the name sounds, it has to do with Amazon which makes users of the music app for android to actually have access to the store and also the streaming of music, the player helps keeps song you must have bought on amazon and allows you play them and it also allows you to upload your own music. Very cool app and best of the store type music player app its among the android best music player apps which you can consider once you are always connected.
musiXmatch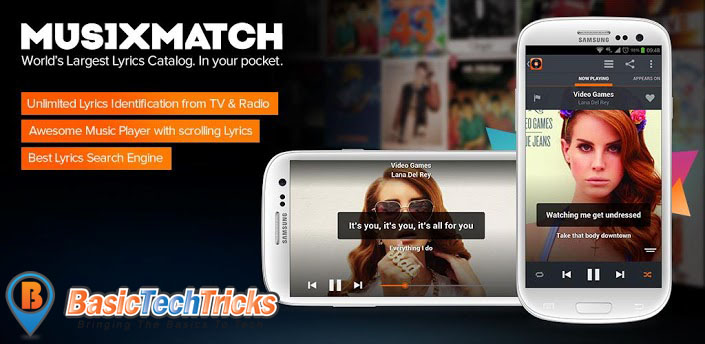 This is a lyrically built music player for android which shows the lyrics of the song you are listening to the app screen, not very much players can do this and that why musiXmatch is called the android best music player apps as it download the lyrics of the songs in the library. it also allows users create their own playlist which the music in the library. The app also has a way to access the Last.fm and some other clean and cool functionality.
Conclusion on Android Best Music Player Apps
Android has a lot of music players that one should really give a chance to see what this different music android players apps actually do and when one can say the best and not the best. Very interesting and cool apps for music playing in android device and I can also call them the android best music player but it also depends on your choice too. So pick your best.
Comments