21 Jan 2014
Things You Should Do First When You Get A New Android device
Having a android device is very cool as one will enjoy the latest trending features, games and so on, but some users forget to do some necessary things when just own a new android device and I say they end up regretting what they could have avoided from the very first starting.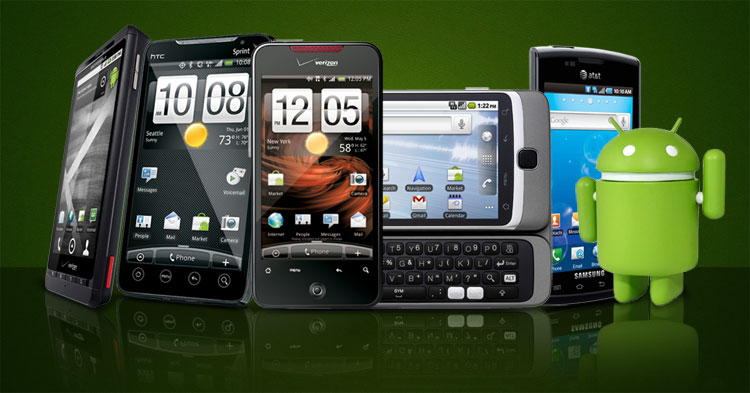 Android operating system is not like the normal operating system we may have operated in the past apart from iOS and windows mobile, if you have used the mentioned phones before you will understand what am trying to pass across. So in this post I will be sharing some things you should do when you just own or bought a new android device.
1. Don't Skip The Google Account Setup Step
Many users usually skip this step a lot due to many reasons but you should not as this very important in android, so if you have missed this step please do go back and fix it. Setting up a Google account for your android device does not necessary mean you have ti create a new account but you can simply login to your existing account if you have and if you don't simply create one.
There are many reason why this is important,it because your android device will operate around that Google account, when you setup this, your calender, contacts, email will be arrange and working, also all your contacts will be synced in the Google account so in case you device is stolen one can easily get a backup back and don't miss a thing.
Also if you lock yourself out of your android device, the mobile device will request for your Google account details and this is the account you created or you used when you were setting this option. Once you can get it you will be allowed into your device, you can see this post on How To Unlock A Android Phone Password Or Pattern Lock Easily and see the mistakes one should have avoided.
2.  Cut Off Some Hungry Apps
There are some installed app that came with the android phone such as weather apps, news and rss apps that request for instant updates thereby using your internet to request for updates. As we all know the apps use internet to get updates and some of the updates they get; you may not see them. These apps are what i call hungry apps becuase the end up finishing your data as fast as possible.
So if you are using a limited data service for your android device, you consider turn them off for now and later switch them on and what you are done with them, switch them off again. This way your data remains controlled and not consumed without explanation.
3. Turn ON your WiFi
Yes, you must be surprised I said turn on your wifi, yes turning on your wifi helps your phone a lot though most people don't agree, I will list three reason why wifi helps your android device and helps you too.
It makes your android device faster
it saves battery more when in use than your normal data on your mobile phones
it also saves money and frustration when you are using  a wifi.
4. Charge Battery
This is really a old tip but some people fail to do it, you should normally charge your device until the battery is full before you start using it, as this helps your android battery last longer without problems, this is just the best way to avoid any problem before the very start of the battery usage.
A Must See : Best 10 Awesome Android Fitness Apps
These are tips above that every new android user to follow, this really helps protect your android phone and gives it better security to your android device, so if you own a new android device, do follow the above steps. So this are the essential things you should do when using a new android device
Comments