02 Jan 2014
5 Killer Tips To Protect Your Phones And Tablets From External And Internal Damages
Protecting gadgets is not really a easy job especially when the forces are increasing day by day. User buy devices such as phones and tablets which cost a lot in the market as the move along the trend line but the never sit to consider what it take for the device to serve them and not them serving the device. In this post I will explain ways by which you can protect your phones and tablet from external and internal damages.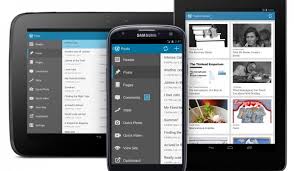 First you will be thinking, what are External and Internal Damages? Now they are separated. The External damages that can happen outside the device (phone or tablet) You will notice that recently the mobile devices and tablet are very light in weight and when they hit a hard surface or edge some damage can happen if the necessary precautions are not applied, so that external damages But the Internal damages are things that can go wrong inside the device (Phone or Tablet) such as virus, memory loss and so on.
A Must Read: 5 Best Android Music Player Apps You Need
What Are these KILLER Tips?
Actually some of the tips are what you know but you don't actually take them serious but after reading this post and if you love your mobile phone or tablet you will consider applying them. Now the reason why am focusing on mobile phones and tablet is because these are what people are using daily. So what are the tips?
1  Handle And Use With Care
Yeah! you know this right? but the question is "do you handle and use your phone with care?" if yes, you are good but if No, then you should consider starting as this is really important in making your mobile phone or tablet serve you and still be in good shape not looking like a device that went to world war 4…lol
2. Use A Screen Protector For your Phones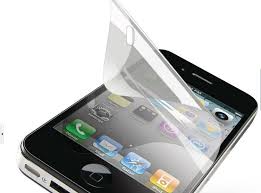 Using a screen protector is very important especially when you are using a touch screen phones which actually almost everyone uses now, this will help avoid scratches and lines on the main screen and you know that this scratches are really not avoidable to the nails on our fingers. So whenever you like your main screen will be clean as if no one has used it.
3. Always Use A Case Or Pouch For Your Phone or Tablet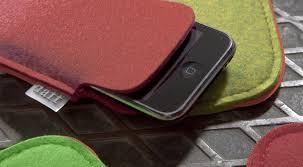 This is very important as my phone pouch has helped me a lot in keeping my phones body in good shape, we all know that phones and tablet drops from our hands, no matter how careful you are, it may not still fall from your hand maybe from the hands of a friends or relative. Now when it falls the pouch or case actually takes the hit and protects your phone or tablet from taking the hit which may have cause a external damage. But make sure you use a solid case or pouch that can actually take the hit. But you remember it all depends on the force (truth) don't think because your phone or tablet has a pouch you can drop it from any distance.
4. Always Install A Antivirus For your Phone or Tablet
Now to avoid internal issues, you seriously need a good and solid antivirus that can fight the virus that rocks now, you can be carefully from who you connect to but you can not actually be sure when your surf the internet, you need a app to watch out for that and keep them away from your device. Download and install a antivirus.
5. Tap The Screen Easily
Yes, I know you use a touch screen device but that does not mean you tap on the device as if you are knocking on a door, you need to take it easily when you tap on the screen of your phone or tablet not to have a problem with the calibrator which you end up making your screen and responding when you touch or tap your screen. So to avoid this please tap your screen easily and it will respond.
A Must Read: 5 Best Android Music Player Apps You Need
Conclusion
All this tips will really help keep your device for a long time without you having to repair it each time, follow this simple tips and you will see how it works for you, make your device serve you and not you serving it. please comment if you have a question or if you want to contribute to this.
Comments