13 Dec 2013
How To Share Android Apps With Friends Easily
Android apps sharing have just been made easier with a android app called MyAppSharer, as the name says the app allows you to share your android apps with other android users, it not only the app you can send or share you can send the market link so that the other android user can easily follow the link and download the app, but the usually requested one is sharing the app main apk file to another android user to install on it on device without having to go the app market to get the app. This is the best method on how to share android apps
There are different ways of sharing the android apps with other users. This can be done through Bluetooth, e-mail and drop-box.
Download: MyAppSharer
Pretty Cool Features with MyAppSharer (Share Android Apps With Friends)
you can share android apps apk file through, bluetooth, drop-box, email, facebook whatsapp and so on
you can send more than one app at a time
instant search apps
you can also share the download link of the app and the market like.
A Must Read: 8 Amazing Best Android Web Browser For Tablets Or Phones
So when ever you want to share a app with your friend, all you have to do is install MyAppSharer and send the app easily and without much stress and the cool thing is that the receiver does not need to install the MyAppSharer to receive the app, so this is a very cool and easy way to send android apps to other android users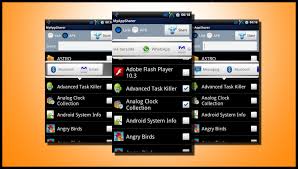 A Must Read: Top 5 Best Video Player For Android
If you owe a android phone and your friends owns one to and he/she like the app you are using, surprise them by sharing the app with them and feel more informed about it. You don't have to root your android device before you can install the app or anything kind of hacking, all you have to do is download the app and install and start sharing apps with friends and family. So feel free to share android apps with friends and family members.
Comments