09 Dec 2013
How To Check For The Page Rank Of Your Blog Inner Pages
Google just updated the page rank of websites and blogs, you must have checked yours and if you have not check your blog or site page rank now, now there are always different page rank given to the homepage of a site and the inner pages, but to check this is not quite easy especially when you have lots of pages and blog posts. In this post I will discuss how you can easily check Page rank of inner pages easily.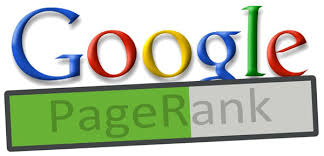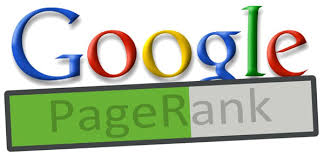 Am going to share 2 easy methods you can do this easily and there not need for you to buy any premium software before you can check it, the tools are for free and easy to get when I mention them. Knowing your inner pages page rank is very important as this will help you pass more juice to your homepage which will help improve your page rank in the next update.
A Must Read: How To Create And Submit Blogger Sitemap To Google Webmaster Tools
Methods To Check The Blog Or Sites Inner Pages Page Rank Easily
Method 1 : Using SeoQuake Plugin Along Side Google Search
SeoQuake plugin is really a very important plugin that all bloggers or webmaster should have, apart from what we are trying to do, the plugin is very useful in determining many factor or thing of a blog, such as the backlinks, DA, PA, PR, Prize, Social Signal and so on. So it a must have, also the plugin is free and can be found on Firefox browsers and Google Chrome browsers to.
Click To download this SeoQuake plugin for your browser  install it on our browser and restart your browser.You will find a "SQ" button at the right side of your browser, always make sure it enabled.
Go to Google Homepage which www.google.com (you know that right 🙂 )
Google search this  site:www.yourblog.com (instead replace the www.yourblog.com with your blog url) example site:www.basictechtricks.com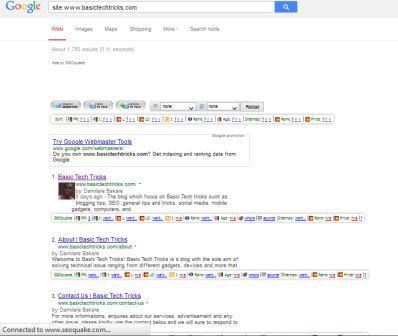 you can see when you expand the image that you will see the page rank of each search results under the result, like the first result is PR 3 🙂 , and other follows, so you can always use this method to check your inner pages page rank and so on.
A Must Read: Importance Of Sitemap And Why Your Websites Need It
Method 2: Using DesignsReview.com
Designsreview.com site as the domain name sound is a site for design reviews and the site has some cool set of tools for many thing, but we are here for the inner pages page rank, it has a cool tool that helps us do that "by just typing in your domain and submit". that all. Yea less stressful like the first method 😉 saving the best for the last lol. so to check click here to check the inner pages page rank

It den display a set of results showing the page rank to, so you just scroll through all the pages and see the page rank you have and somehow you will be surprised when you see page ranks higher than your homepages.
A Must Read: 8 Powerful Tips To Get Quick Sales On Fiverr
Conclusion
Knowing your inner pages page rank is very important as I have mentioned earlier, so this are the two ways I do check for mine and it works for me well, try them and tell me what you get using the comment box. These are the easy ways I check the page rank of my Blogs inner pages.
Comments