07 Nov 2013
Top 5 Best Apps For Rooted Android Devices
Android is a very important and popular OS which are used by a lot of users and when it comes to rooting your android device whether mobile or tablet it gives you a lot of permission and allows you install great apps which are very good but only works on rooted devices, so because of this I have carefully selected 5 best apps for rooted android devices that you can installed once you have rooted your device.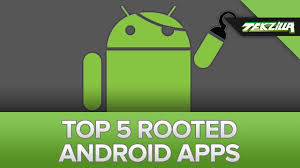 Rooting your android device is very important as far you want to make your android device free and more fun with no restriction which follows the default android OS. But note, rooting your android void the warranty placed on the android device by the manufacturer, so this means it can't be return if something goes wrong with your android device.
But this apps which are best for rooted devices will make your android phone or tablet rock and full of fun, so if you are starting afresh after rooting your android or still maintain the old settings and apps you can simply just installed the best apps for rooted android devices and see how the device will rock.
A Must Read: 5 Best Android Music Player Apps You Need
Top Best Apps For Rooted Android Devices  (Phones Or Tablets)
1. SuperSU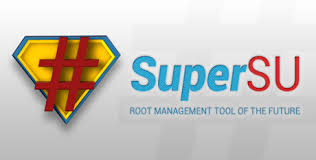 First when you root you device we first have to deal with security that malicious programs don't have high access to your android device when you install apps from different sources. One should also watch where and how you get apps that you install into your android device.
Rooting your android device does not make your device a virus proof, so SuperSU will serve as a android app security to protect the phone or table from getting affected. That why it really one of the best apps for rooted android devices. Download and install the app.
2. CacheMate For Root Users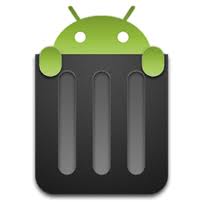 Android when rooted will creates temporary files just like how your laptop does and if not controlled the temporary files begin to increase thereby causing your storage size to reduce due to the fact that these temporary files occupy lots of space and this also makes your android device slower.
To keep these temporary files under control and maintain your android speed you need to install CacheMate as this app will wipe your android device clean of all these temporary files making your android device much more faster and better in performance.
A Must Read: Best Ways To Backup Your Android Contacts And SMS Easily
3. AdFree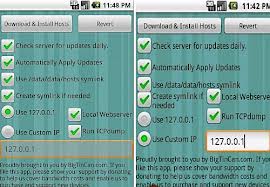 When browsing and you see some annoying ads and you are ready getting pissed off or even some advertisement on some apps and you don't want them all you have to do is install AdFree, this app will work like magic as it stops ads before you even set your eyes on them.  The apps always receives update from the developer to give you the very best.
4.  Wireless Tether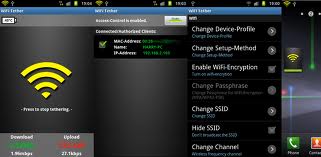 Sharing data connection as become very easy with this app which changes your android device to a Ad-hoc Hotspot where you can share internet connections from with your computer and other devices through Bluetooth or WiFi, sharing data has just been made easy, so instead of browsing in a mobile screen you can simply try the computer screen size by sharing your internet data. Don't expect the speed to be very fast as it the android device that it used as a modem, so if it a 3G device better.
5. Titanium BackUp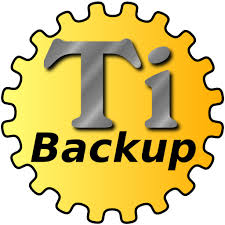 This is a very important app which I don't think is optional for you as far your android device is rooted. The Titanium backup apps helps backs up all you android device data, system settings and even files from your memory card, and apps and backs them up in Drop box  and keeps it online for you, so in case you lose you android device you can just restore your data back including apps and so much more.
A Must Read: 8 Amazing Best Android Web Browser For Tablets Or Phones
Conclusion On The Best Apps For Rooted Android Devices
Now That i have stated some very important and relevant apps for your android devices which will be very useful to you and will help protect your android device. This are not exactly the fun apps such as games and so on but this are the best app for rooted android device which makes the fun apps work much more better when it comes to speed and other so don't think it just useful because it very useful apps for rooted android devices.
Comments