14 Nov 2013
How To Fix Bluetooth Not Working In Windows 8.1 For Dell Laptops
The long awaited windows 8.1 is here and I successfully upgraded my Dell Inspiron 15 3521 everything was working well until when I decided to use my bluetooth and I found out that my bluetooth does not work, it can't find devices, I can't turn on and turn off bluetooth all it does was search and never finds anything.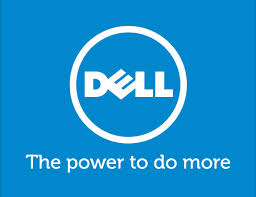 Then I began to search on the internet and I saw that I was not the only one complaining about this and it generally happens to all dell laptop that upgraded to windows 8.1 had problems with their bluetooth. I read different articles and tried different methods but none worked. I even installed the old drivers but got a error message and that because the driver is for windows 8 not for windows 8.1 as i thought.
But I found a solution which worked for me and will work for your Dell computer or even not Dell products and this process is what I will like to share with you. the method is updating your bluetooth drivers manually.
A Must Read: Top 10 Best Sites To Download Free Mobile Movies
How to Fix Bluetooth Problem In Windows 8.1  easily
Step 1:
Visit Dell Support official website
Step 2:
when you are there, you will be asked for your service tag which is a unique code that comes with the laptop or computer you are using. This helps them to automatically know your laptop model and other info or you can you the detect product and that if you are using the computer at the moment.

I have my service tag and that what I used.
Step 3:
Once you are in, this page will show you your laptop properties and other info. Look at the sidebar to the left you will and click on Download Drivers. Just like the image below.
Step 4:
Click on "view all drivers"
Step 5:
now change the operating system in the filter option from the operating system to ms windows 8.1 and it will load up again.
Step 6:
Scroll down to Networks and click on it, you will find the Driver for bluetooth there, download it.
Step 7:
After downloading it, install it and then restart your system and test your bluetooth again and see that it work.
If you are not using a Dell laptop or computer you can try to download the updated version of the bluetooth driver compatible with Windows 8.1 and install it and Am sure it will work.
A Must Read:How To Fix Internet Download Manager Mozilla Firefox Integration Error
Conclusion
The process that I have explanation is the exact thng I did for my laptop that made the bluetooth of my laptop to work back, so dont be scared when you upgrade to windows 8.1 and your bluetooth is not working, just try to get the updated version of your bluetooth driver, that should work as it will work for dell users too.
Comments