21 Oct 2013
How to Root Tecno Phantom A+ F7 and N9 Pad Easily
Tecno Android as been in many nation because of the low price and high specifications of the device, so if you own a Tecno Phantom A+ F7 and Tecno Phantom A+ N9 rooting it should be a good decision, so in this post we will look on how to root Tecno Phantom A+ F7 and N9 pad easily.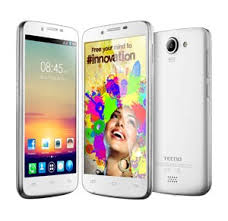 Rooting your android takes your android to what I call "A Free World" this has broken all the limit which has been set by the manufacturer and there are some apps that you can't run because your device is not rooted, so rooting is a great option and decision as your device won't have any limitation.
Also you can Purchase your Tecno Phantom Just Click

A Must Read: 8 Solid Tips To Make Your Android Phone Battery Last Longer
How To Root Phantom A+ F7 and N9 (Requirement and Steps)
Now to make the rooting operation of your Tenco phones successful, we need to follow the requirements and procedures to root the android device. Please follow the instructions well.
Requirement To Root Phantom A+ F7 and F9
To make this operation you will need two files to help you on how to root your Tecno Phantom A+ F7 and N9, so download this files as it will be necessary in the rooting process.
Computer
Internet Connection
Download and Install    PdaNet+ from here  
Download  Eroot From Here
Original USB cable for your Tecno Device
These are what we will need to have a successful rooting of your Tecno Phantom A+
A Must Read: Best 7 Free Music Download App For Android
Steps Involved On How To Root Tecno Phantom A+ F7 and N9 Pad
Note: Before starting, Rooting your android device totally cancels the warranty placed on your device and BasicTechTricks.com won't be held responsible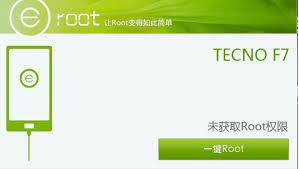 On your Tecno  Phantom do this go to Settings > Applications > Development. Note: if you don't see the developers option on your phone, go to settings>about phone when you are there taping the build number for like 8 times then go back and check if the Developer option is showing
Tap on the development icon and switch it on and switch to USB debugging option (Please don't do anything else except the USB debugging)

Connect Your Tecno Phantom A+ F7 or N9  to the computer

and make sure the computer recognize your device and select USB storage or media device on your android device if it pops up.
After your device have been recognize by your computer, the run the Eroot which you download earlier and it should display the name of your phone such as Tecno N9 or F7 just like the image above, if it does Ignore the other writings which are probably be written in Chinese
A Green button will appear with ROOT, click on it and your Tecno Phantom will be rooted in a matter of 1 minute or less.
After it has been rooted, to be sure go to your menu items and you will find SuperUser installed there
Than all you have to do, is to restart your android phone and your Tecno Phantom A+ will be rooted.
A Must Read:5 Powerful Best Free Photo Editing App For Android

Check out this Tecno device: Tecno S5
Conclusion
These are what you need to do and get your Tecno Phantom A+ N9 or F7 rooted easily, so follow the instructions well to avoid any problems. I have well explained it here. Comment are welcomed. I hope you Enjoy How to Root Tecno Phantom A+ N9 or F7. That It.
Comments