12 Oct 2013
How To Easily Get Your Fiverr Gig Featured On Fiverr
It been quite long I wrote about fiverr so I have decided to share some additional fiverr tips to you to make that top sales you want and also make some reasonable income from fiverr. Getting your gig featured is one of the sure ways of getting lots of sales on your gig, But getting your Gig featured on fiverr is the problem.

Fiverr is really nice enough to tell us of how you can get your Gig featured but sellers don't take this serious and the few that read and listen to instructions get the best from fiverr, For those that don't understand the featured Gig am talking about, actually this is the set of gigs you find when you login into your fiverr account or the set of Gigs you find when viewing a Gig category on fiverr.
Now you can see that this set of Gigs actually get a lot of exposure and will automatically get sales, but how to get your Gig featured is the problem again, so in this post am going to share with you how to get your Fiverr Gig featured by fiverr team.
A Must Read: 8 Powerful Tips To Get Quick Sales On Fiverr
Tips On How To Get Your Fiverr Gig Featured By Fiverr
Fiverr tells sellers this things but we don't actually take it serious, I will state and explains the tips and you implement and see the improvement you will get.
1. Your Gig
Your gig is very important, having a unique Gig makes you stand out, but when you have competition on the type of services you offer you can still make your Gig unique. Yes! don't be surprise you can do it by simple using a very unique and attractive Title and Description and also a good Gig picture which must also be unique from other as just there gives you a +1 from others.
2. Gig Video
This also one great factor of getting your Gig on the featured Gig set, using a unique video helps a lot even Fiverr ask sellers to create a video explaining their Gigs and what the buyer will get from the Gig. Many sellers upload presentation which are also good but before you can make it with such presentation,  the presentation graphic must be high and at its best.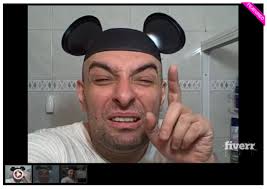 But I normally ask my readers to upload a video of themselves as this help pull in viewers and you can even spice it up by adding few clips of presentation and then you explaining your gig, this makes buyers know you are real and you have time to work and you are not just any type of seller. So this works great.
But note: when making a video Don't forget to add "Exclusively On Fiverr" as this sentence will get your video approved. Upload a video according to these rules "max 50MB and using AVI MP4 or WMV". so please do add a video and after it has been review and approved. Just hope for the very best.
A Must Read: Top 8 Sites Like Fiverr And Make More Than $5 Per Gig
Conclusion
This tips are really it, so try and follow every word I have said and hope for the best and I hope you get it, easy way to get your fiverr gig featured. Share to others for them to learn
Comments