30 Oct 2013
Best Ways To Backup Your Android Contacts And SMS Easily
Loosing your contacts or even important SMS is not really fun or good, in this post am going to be sharing solid best ways to backup your contacts and sms on android devices both online and offline so if one works and is safe is better,it not really good to put all your eggs in one basket 🙂 .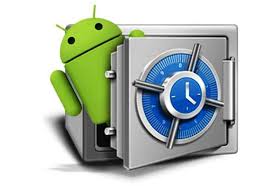 Now the ways am going to be sharing are what you can easily use and make backups just in case if you change device or lost your device. The ways are very easy and quick to understand, so all you have to do is read along and am sure you will get the ways I will explain. How To Backup Your android contacts and sms
A Must Read: 8 Amazing Best Android Web Browser For Tablets Or Phones
The 3 Ways To Backup Your Android Contacts And SMS
Now saving your contacts but online and offline is quite good as it protect your contacts and SMS from any possible damage.
1. Using A Android App To Backup Your Android  SMS
Using the app is very easy and straight and most importantly it a free app so no need to be thinking about the cost of the app. This stores your sms to their directory easy. Once you download the app and install it. Download the app click here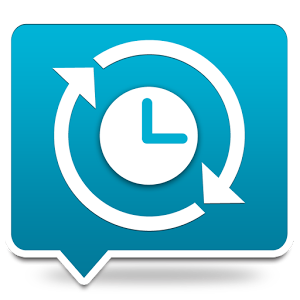 Steps To Backup And Restore SMS Using The App
After Installing the app
Open the app from your Home Menu
Once it opened, Click Backup button and it will be backup
And if you want to Restore it, Click on the restore and follow the process.
A Must Read: Top 10 Must Have Apps For Samsung Galaxy S4
2.  Backing Up Your Contacts Online
Since it was Google who created the android operating system they made it compulsory for anyone using a android device to have a Google account, and these Google account contains all the Google products.  Gmail is part of the Google products and it can be greatly used to backup your contacts online into the Google server.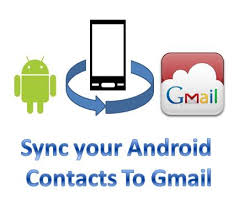 Steps On How To Backup Android Contacts Online With Gmail
Go to SETTINGS On Your Device
Then Account And SYNC or sometimes "Google Account"
You Will See in the Google Account "

SYNC Contacts

" . Once you found it Click On It
Once you have clicked on it, your contacts will be saved.
So if you want to restore your contacts back maybe in a new android device, all you have to do is just sign into your Google account that you synced your contacts first and you contact will be synced back into your device.
A Must Read: Top 8 Best Battery Saver App For Android Devices
3.  How To Backup Your Android Contacts Offline Easily.
Saving your contacts offline is very good as it can be easily accessed be you but it also can be easily lost as it is usually saved on your memory card, so what I usually ask friends to do is to also have a copy of the backup file on their computers and hard drive if possible.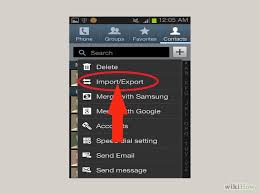 Steps On How To Backup Your Android Contacts Offline
Open your

Contacts

From the Menu
In the Contacts Click on the Menu
And you will see "Export To SD" option there
If you are asked for permission To create a Vcard, Click YES
Click On it and your contacts Will be

backup On your memory card
A Must Read:  5 Powerful Best Free Photo Editing App For Android
Conclusion on How To Backup Your Android Contacts And SMS
Backup are very important just in case something happens that was not planned, this is easy like I have explained above. But I will advise you my reader to try all just to be well protected so if one turn you down you can depend on the other source.  Best ways to Backup your android contacts and sms.
Comments