26 Sep 2013
5 Best Free Antivirus For MAC Computers
Antivirus is a very essential software all computer users need to installed on their systems before anything should be carried out on the system. In this post I will write about 5 best free antivirus for Mac users now I know this post will get readers to wonder. Do mac computer need antivirus software? Don't conclude yet, please read on
A Must Read: Best And Top Antivirus You Should Know
Do Macs Need Antivirus Software Installed?
This is really a big question which has been asked since the inception of Mac computers, but if you look around the internet apart from what Apple say about their product there is a little shaking to confirm if mac computers don't need antivirus installed. So to me to be on the safer hands I will kindly ask you to installed a antivirus since it not going to do any harm to your documents or files.
So in this post am going to be telling you about best mac antivirus which can be gotten for free and will help in providing an additional hand in protection, so you can just scan through the article and pick the one you like out of them and install it on your computer.
5 Best Free Antivirus For Mac Computers
As we all know Avast antivirus for a very long time, and their protection are trust worthy and good in combating virus, malware and others. It is a free avast antivirus for mac computers.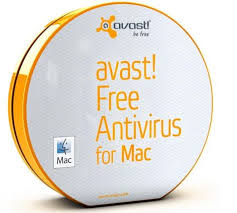 Features that the free avast antivirus for Mac is that it is very simple to install  which does not slow down your computer and it run at the background and notifies you when it notice something. This antivirus is also one of the best free mac antivirus.
 ClamxAv is a very popular free antivirus scanner which is very powerful, it really powerful and best free antivirus for Mac OS X. The good thing about this free scanner is that it can detect both mac virus or threat and also windows threats too.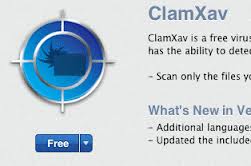 ClamXav can be a easy antivirus when you need it, you can scan a particular folder or the entire hard drive and you can also set it to scan new files that are just entering your hard disk
Features: ClamxAv is very Compatible with Mac OS X 10.5, 10.6, 10.7, and OS X 10.8 Mountain Lion, it as a very easy to navigate interface and also clearly list infected files
Avira is not a new name when it comes to the aspect of Antivirus, Avira is very popular and they are providing a free antivirus for mac users to use to help protect their system. Avira still hold it strong resist even on Mac computers as it helps fight against virus, Trojans and more.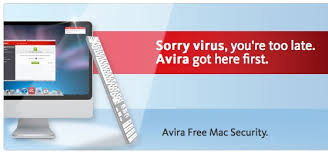 Features: Avast provides Real Time Protection, Anti/Ad Spyware and Advanced functionalities and many more not to forget a very sweet and loveable interface. That why it is listed under best free mac antivirus.
A Must Read: Specification Of iPhone 5S
Comodo Proactive which is a
great best free antivirus for mac
, after providing a
great antivirus
for Android users, comodo tends to do the same to with Mac by providing mac user users with a great defense. it really has a complete protection against worms, virus and trojans to call a little from the list.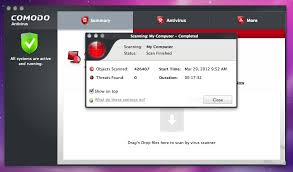 Freatures: One it detects a threat it blocks it from your mac computers and laptops, it automatically update itself when you are online.
Sophos which is a very good free antivirus for mac users, it promises to fight against threats from your computer and files. The antivirus is quite new to the internet but it is very good and its free.

Features: Secure web browsing, Quarantines and removes the threats it finds, Easy installation and painless maintenance and Stops all threats, familiar and unfamiliar.
A Must Read: How To Increase Your iPhone Battery Life Amazingly
Conclusion:
All these ma antivirus are very good and i did not list them according to how good they are, so if you are looking for the best free antivirus for mac you can simply scan through it and you will see the one you like and download it and make it an addition protection for you
Comments