29 Sep 2013
How To Fix Internet Download Manager Mozilla Firefox Integration Error
When it comes to download manager; Internet Download Manager is one of the best you can ever have with it unique and great features. Currently I formatted my computer and i wanted to reinstall Internet download manager back which I did but I could not download videos from YouTube and other files with IDM due to IDM integration problem with Mozilla Firefox Browser.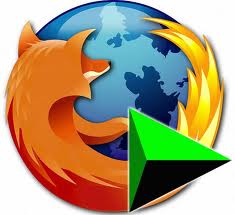 Normally, You know that internet download brings out a pop up that sticks to your browser which you can click and download but the pop up download button don't show on my Mozilla Firefox and also other browsers. Then I started my research and I notice that the extension that comes with my Internet download manager is not compatible with my updated browser.

And since the Extension is not compatible with the browser I need update it and since the extension is not available in Mozilla plugin store so you need to download it and install the extension which I will show you where to download it and how to install it because doubling clicking it won't install it.
A Must Read: How To Bypass Surveys To Download Files Easily
Where To Download And Install Internet Download Manager Updated  Extension On Mozilla Firefox
Now first before you start you need to find out if the IDM extension is not compatible with your firefox browser, to know this is quiet easy.
To locate your Mozilla browser extensions; Follow these steps
Open your Mozilla Browser
Click on the Tools tab
On the Drop down menu click on the Add-ons
Then Locate Extension in the new window that will pop up
Once you are there it will list out all the Extensions you have installed in your firefox browser, then locate IDM CC and you will see that the extension is not compatible and you can not update it from that tab so you need to download it.
A Must Read: How To Install Windows 7 From USB Using A Bootable USB
To download the updated IDM CC extension Click Here to download it.
After downloading it, go back to the Add-on tabs that open showing your browsers extension then click on the Gear icon at the top right corner of the browser.

After clicking on the gear button, a drop down menu will show, click on the Install Add-on from file then locate the downloaded extension and install it.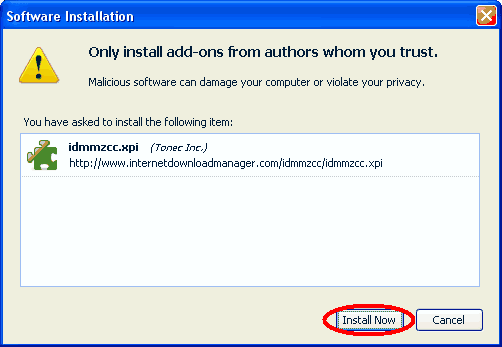 You will get a confirmation that your extension have been installed successfully, so you just restart your browser and you are done.
A Must Read: Unique Method On How To Increase Twitter Followers Fast
So I hope you understand the post here on how to solve the internet download manager firefox integration problem and also how to install extension from file. Thanks for reading please kindly subscribe below to get updated with tips like this.
Comments